Located in the Longfellow Mountains in western Maine, Sugarloaf is one of the largest ski areas in the northeastern U.S. and is the second-highest peak in Maine after Katahdin. Its West Mountain project is considered one of the most transformative enhancements in the resort's 70 years and is a key part of the 10-year "Sugarloaf 2030 Road Map," published in 2020 by Boyne USA, the resort's parent company.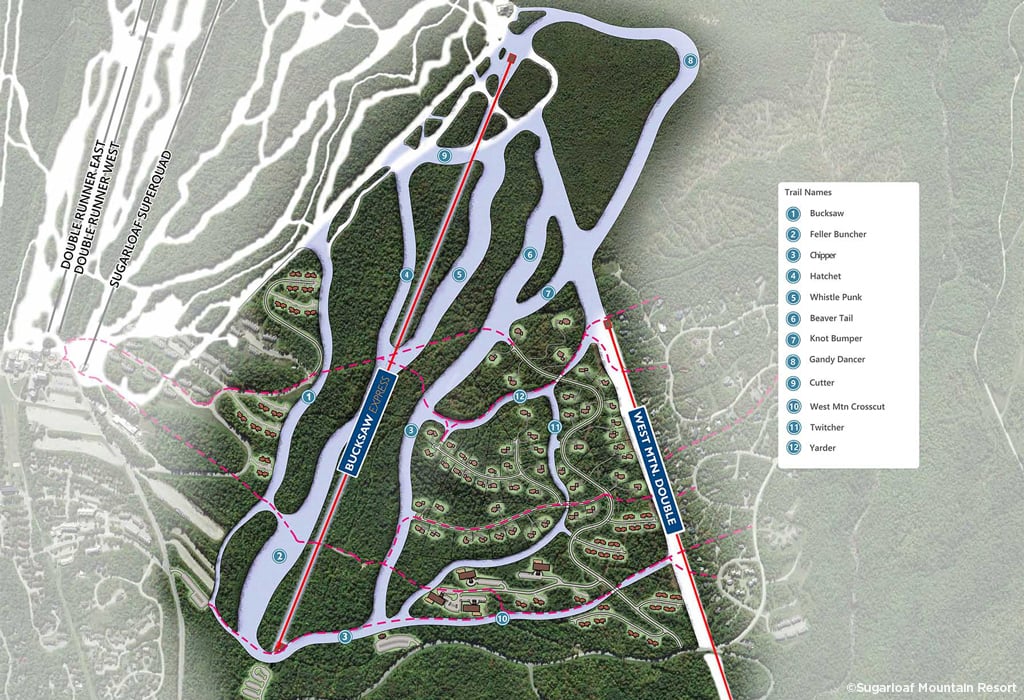 The West Mountain expansion includes approximately 130 acres of new ski terrain, over 50 new ski-in/ski-out single-family home lots, new condominium buildings and town homes, the addition of a new high-speed detachable lift, multiple skier bridges, and significant expansion of day skier parking facilities.
VHB led the master planning, design, and permitting efforts for this significant project. The master plan involved developing a seamless design that integrates the skier experience with real estate development goals, while providing a comprehensive stormwater management plan and minimizing impacts to water resources and wildlife.
"We're excited to have had the opportunity to work with a talented team at Boyne on what will be a transformative project for Sugarloaf," said Peter Smiar, VHB's Director of Land Development. "Our team honed our resort design skills while building strong relationships with state and federal regulatory agencies. We look forward to leveraging these skills for future projects in the state of Maine."
Mobilization to construct the project is now underway with construction of ski facilities and real estate infrastructure moving forward simultaneously.
Learn more about VHB's work with some of the industry's leading resort developers and operators to create world class destinations.