Florida's municipalities and hospital systems are responding to an influx of new residents, including retirees, flocking to the Sunshine State. With its calmer beaches and human-scale cities, the Gulf Coast region is attractive to many. Add a noteworthy population of aging Baby Boomers already residing in established Gulf Coast communities, and the need for expanded healthcare services grows. From new hospitals to freestanding emergency departments, VHB is working closely with Florida's most prominent health care systems—including Orlando Health, Moffitt Cancer Center, and BayCare Health systems—to meet patient needs and implement innovative healthcare technology.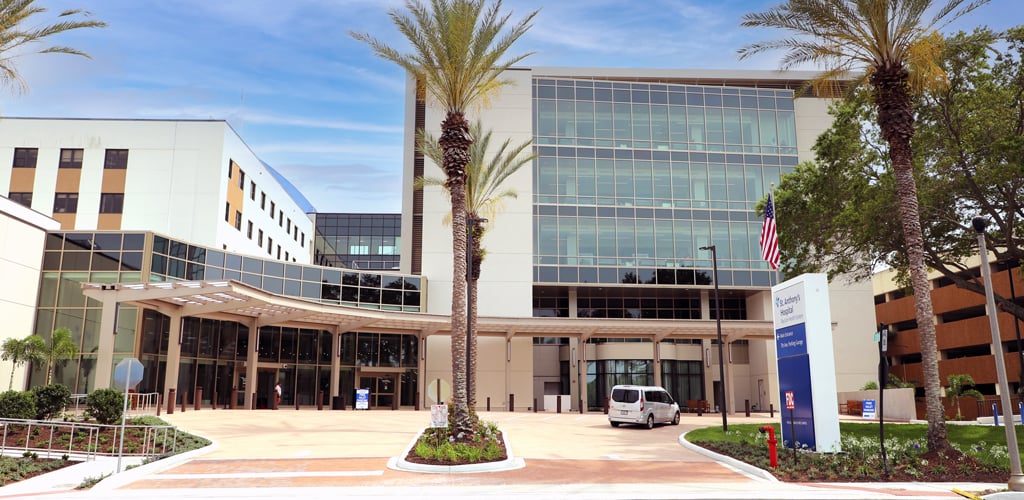 As full-service care providers, regional healthcare systems typically have a diversified facilities portfolio including imaging centers, ambulatory care centers (ACCs), free standing emergency departments (ED), medical office buildings (MOB), and acute care hospitals. VHB's knowledge of medical campuses and understanding of the Agency for Health Care Administration (ACHA) regulatory requirements help our owner clients fast-track the site design and permitting process on busy health campuses like Orlando Health's new Lakeland Highlands Hospital.
VHB's contribution to the new project on 80 acres in Polk County along the busy I-4 corridor between Orlando and Tampa is substantial—land surveying, civil engineering, landscape architecture, transportation design, aviation planning and floodplain permitting—for a new 160-bed, hospital and MOB. The hospital will be located directly across the Polk Parkway from the new James A. Haley Veterans' Hospital Community Based Outpatient Clinic (CBOC) which is currently under construction in Lakeland. Together, these two projects constitute a new healthcare "hub" for the City of Lakeland.
VHB's institutional knowledge coupled with an integrated team means an understanding of the complex design and decision processes associated with both urban and suburban healthcare environments. Holding the patient experience paramount, VHB brings an integrated design approach to campus arrival, wayfinding, circulation, pick-up and drop-off sequencing, as well as respite and rejuvenation. BayCare Health System's partnership with VHB includes renovation of St. Anthony's Hospital in St. Petersburg where landscape architects and transportation engineers are providing design insight into healing qualities that extend beyond the walls of healthcare facilities—a critical part of the design and construction of the new 90-inpatient bed and surgery tower addition that has pedestrian walkway connections to the existing hospital, a new entrance, and covered drop-off for the main hospital lobby.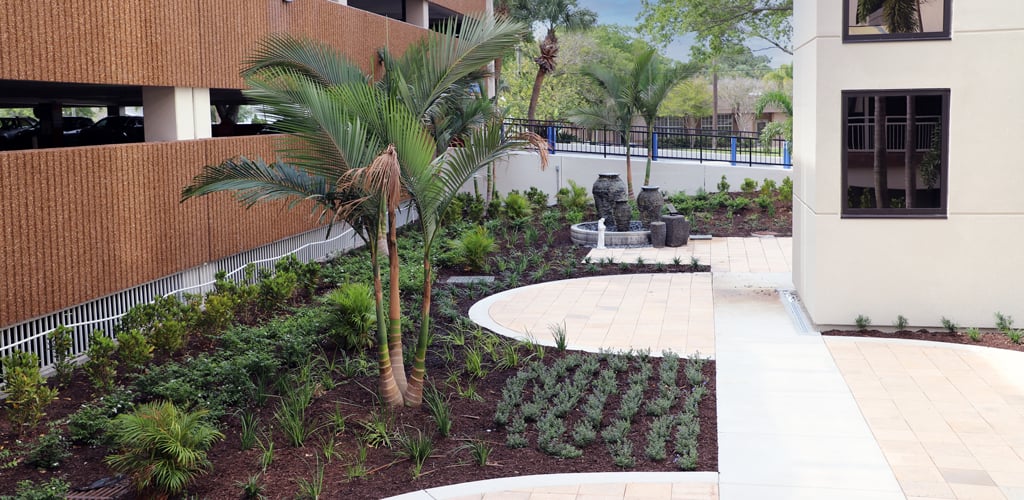 "Welcoming environments that elicit comfort through sight, touch, and smell, and are easy to navigate are important aspects of healthcare design for patients, caregivers and visitors," said Ivy Clinton, Gulf Coast Design Studio Lead.
Florida communities pressed with rising seawaters and climate events are looking for partners like VHB who prioritize sustainable and resilient solutions for Gulf Coast healthcare projects. Our integrated team includes environmental scientists who provide wetland and endangered species studies to protect and preserve habitat, transportation planners well-versed in medical campus traffic patterns and circulation, aviation planners to assist with heliport design and permitting, and landscape architects who design places of respite and healing, all working very closely alongside our experienced civil engineering team.
At BayCare Health System's new South Florida Baptist Hospital under construction in Plant City near Tampa, VHB is a trusted advisor to architects and administrators on an array of services that elevate resilient engineering and design, including entitlements planning, on-site transportation and parking design, emergency vehicle access, master planned stormwater improvements, helipad planning, off-site roadway design, utility extensions, and landscape architecture for the new five-story, replacement hospital and adjoining 85,000-square-foot MOB and ED located on the new 50+ acres campus.
"Today's healthcare systems have to flex to fit into dense urban or suburban settings. Our team's holistic approach to planning and design for healthcare projects is advantageous from the early site planning, programming and feasibility stage to design development and throughout construction," said John Eveland, Principal-In-Charge/Director of Land Development.
Hospital administrators and healthcare designers understand how evidence-based design can improve patient outcomes and employee satisfaction. At the new 10-story, 498,000-square-foot Moffitt McKinley Hospital on their McKinley campus in Tampa, VHB is also providing landscape design for gardens, courtyards and plaza spaces for patients and employees to use. VHB is also providing civil engineering services as part of a design-build team for a new cooling tower replacement and CEP at Moffitt's existing hospital on the campus of the University of South Florida (USF), as well as providing landscape architecture for a new satellite Ambulatory Care center in St. Petersburg.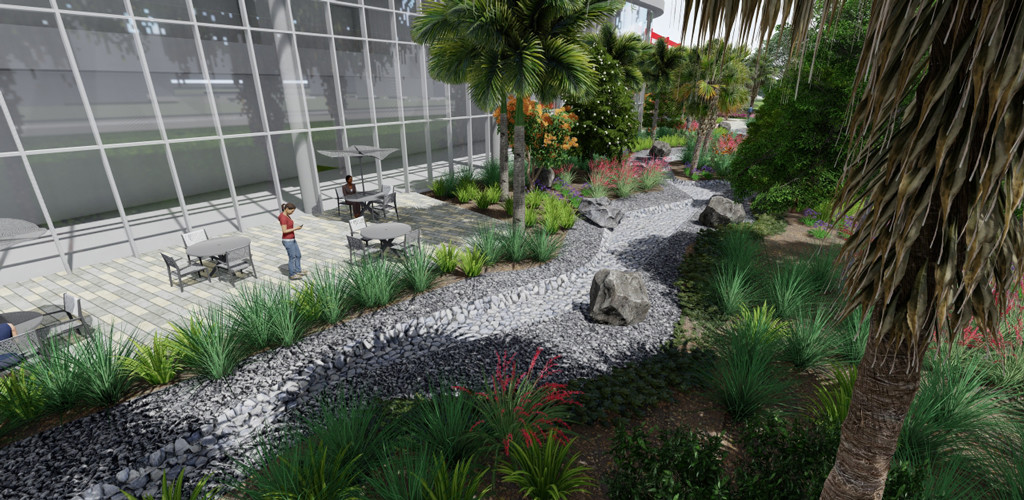 VHB is teamed with DPR, Earl Swenson, Gresham Smith, HDR Architects, HKS Architects and Beck Architects on many of these healthcare projects. For more information about how VHB can elevate healing beyond the walls of your healthcare project, visit our Healthcare page.