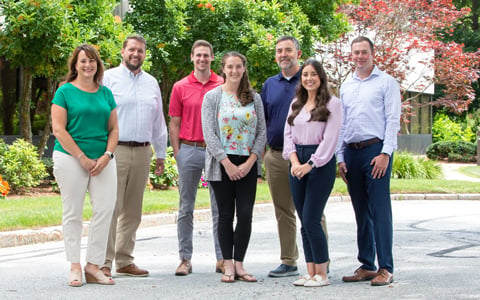 The reviews are in and VHB has been acknowledged by its employees as one of the Best Places to Work in New Hampshire. Business NH Magazine has recognized businesses that go out of their way to create engaging workplaces, and ranked VHB in the top 25 of its 2023 Best Places to Work awards.
VHB has adopted a hybrid work model and engages employees year-round with team-building opportunities that strengthen a strong, inclusive culture. Employees ranked VHB as "significantly above the norm" in all categories of the Employee Engagement Survey, with Engaging First Line Leaders, Individualized Engagement, and Tracking and Communicating Progress and Success as coming out on top.
"VHB's people-focused culture shows in its best-in-class benefits, collaborative work environment, and ongoing opportunities for professional growth and development," said Dave Fenstermacher, Bedford Managing Director. "I'm very proud to make the list, and congratulations to the entire Bedford team!"
With a focus on stewardship, VHB continuously strives to be a better place to work—a crucial aspect of its Generational Company philosophy, giving equal attention and focus to providing outstanding service to clients, communities, and employees. VHB's intentional focus on distinguishing the firm as the home of the industry's most innovative and inspired professionals results in continuous recognition across our footprint as a great place to work.
Do you want to be part of one of New Hampshire's Best Places to Work? Visit our Careers page to see open positions in New England and throughout our 30+ office locations.