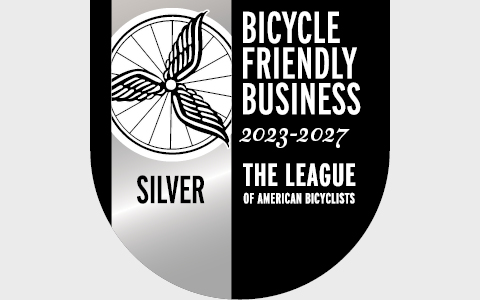 Communities that invest in active transportation, like biking and walking to work, school, and entertainment, help advance sustainability and equity for residents and visitors. Providing alternatives to automobiles for people in the workplace requires collaboration and innovation. The League of American Bicyclists recently recognized VHB Orlando with a 2023 Silver Bicycle Friendly Business (BFB) award, earning a place alongside 1,500 businesses across the country contributing to the movement to build a more Bicycle Friendly America.
The Bicycle Friendly Business award recognizes an organization's contributions in shifting up and accelerating the movement to build a Bicycle Friendly America for everyone. VHB joins a total of 1,547 current BFBs nationwide, including everyone from government agencies, Fortune 500 companies, bike shops, and other employers—all united in a commitment to transform American workplaces to be more welcoming to both customers and employees who bike.
VHB encourages bicycling as an easy option for transportation and provides bicycle-related amenities and incentives to employees, like safe bicycle parking in the garage and a shower for commuters. The company also has healthcare premium discounts for employees who bike to work; reimburses entry fees for bicycle events, like Love to Ride Florida and Bike 5 Cities; provides commuter tax benefits for car parking; and subsidizes alternate transit usage and guaranteed ride home programs.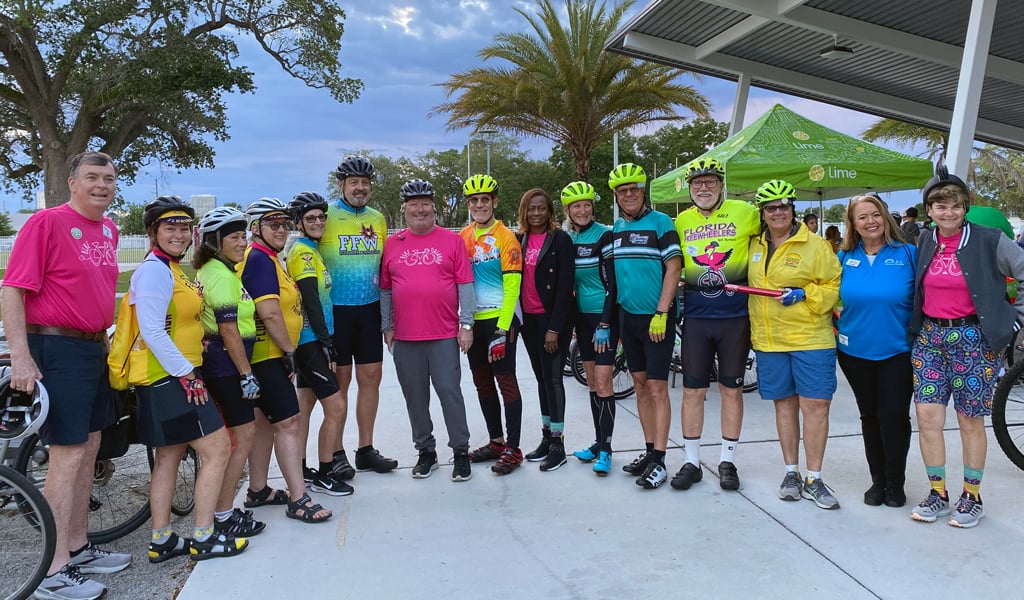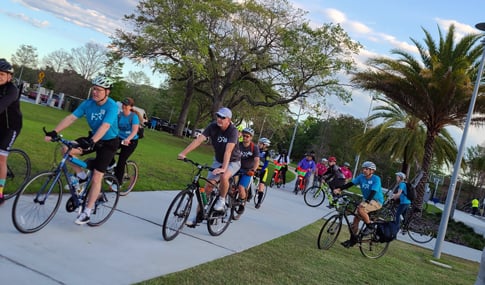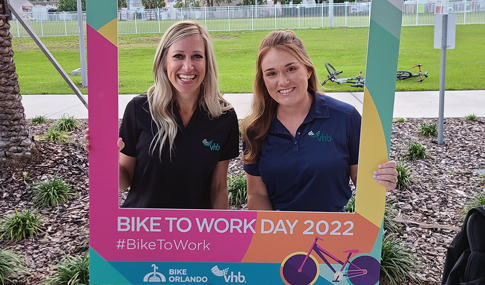 "Commuting habits are rapidly evolving and encouraging bicycling as an alternate mode of transportation is important for companies who want to have a diverse, engaged, active workforce," said Marc Hustad, VHB Orlando Managing Director. "Bike-friendliness is a natural extension of how VHB has embraced the hybrid workplace and allows VHBers to incorporate biking into their day."
VHBers are equally passionate about bicycling and advocating for bicycle-friendliness with clients. VHB plays an integral role in the advancement of Orlando's bicycle-friendliness as the FDOT contractor for reThink Your Commute, a transportation demand management (TDM) program aimed at mode shift. VHB also helped expand a significant Florida Trail Network with the Orlando Urban Trail Gap & Extension.
"This round of awardees features shining examples of current and aspiring Bicycle Friendly Businesses working in tandem to boost the number of places in their community where traveling by bike is not only possible but encouraged," said Bill Nesper, Executive Director of the League of American Bicyclists. "We hope that more businesses, nonprofits, public agencies, and other organizations will continue to build off one another's efforts to improve bicycling and employ this holistic approach to building a Bicycle Friendly America for everyone."
To learn more about the BFB program, or to apply, visit bikeleague.org/business.