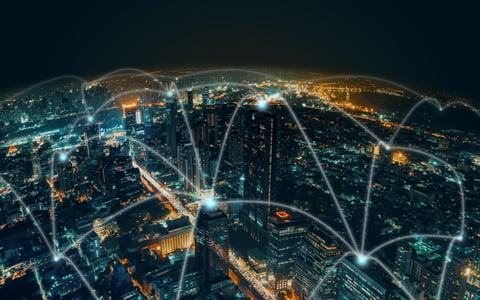 In recent years, the digitalization of American life has become the norm and technology is now critical to a community's well-being, economic success, and quality of life. Like many agencies and organizations across the globe, the Golden State Finance Authority (GSFA) is evaluating the many ways that expanding technology can improve communities across California. VHB is partnering with GSFA and Tilson Technology in the development of countywide Broadband Strategic Plans for 22 California counties, including the creation of Smart Community Applications Plans. The project will provide plans for more than a third of California's 59 counties, across vastly diverse regions of the state, encompassing areas such as Yosemite National Park and the Napa Valley wine region. Each county offers a unique set of technology needs, challenges, and long-term goals.
As key part of the larger broadband plans, VHB will simultaneously develop a Smart Community Applications Plan for each of the counties, outlining options for using technology and innovation to enhance sustainability, resilience, and equity. Smart communities offer technology infrastructure that collects and analyzes real-time data to improve the lives of its residents. Examples include digital building twins to enhance emergency response, street lighting that lowers energy cost and consumption, and transportation infrastructure to support connectivity of automated electric aircraft and motor vehicles.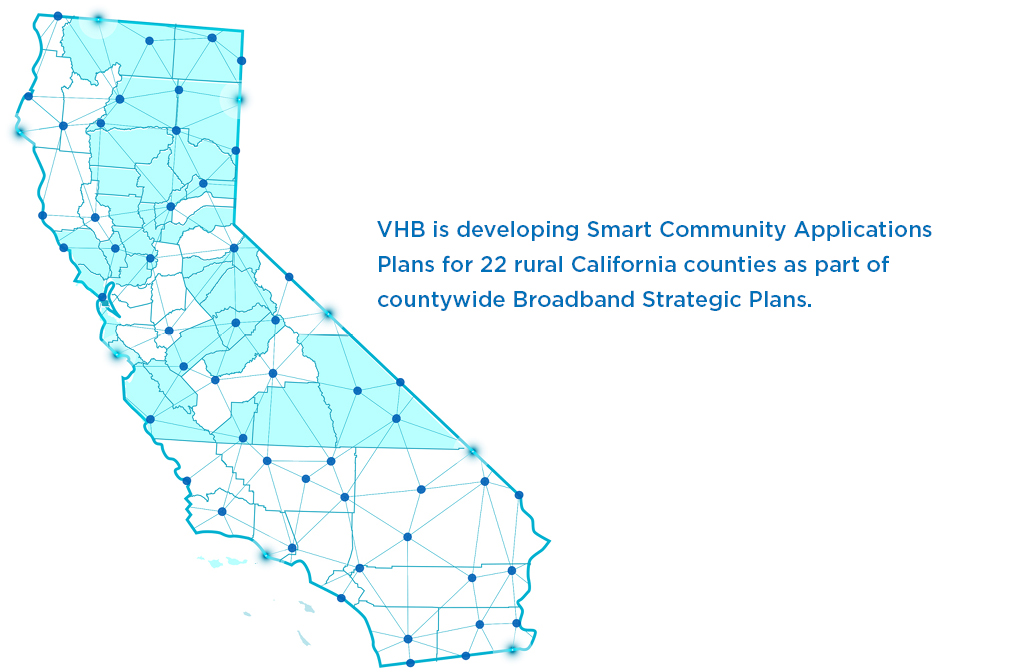 "VHB is committed to supporting communities as theyplan for a better tomorrow through new and existing technologies that support healthy, strong, and smart communities in meaningful ways," said VHB Chief Technology Officer David Mulholland. "Smart communities are not just a service that VHB provides. It's how we approach every project-a focus on providing positive impacts to our clients and communities."
Each Smart Community Applications Plan will outline recommended actions and benefits with strategies that address focused areas such as traffic signalization and safety; wildfire alert; public wi-fi; smart parking, metering, and wayfinding; zero emission vehicles (ZEV) and electric vehicle (EV) infrastructure; emerging technologies; and smart city policy development. The collaborative focus of the Smart Community Applications Plans will utilize an integrated team of VHBers in transportation and urban planning, technology-enabled consulting, and transportation.
Development of the Broadband Strategic Plans and the supporting Smart Community Applications Plans will begin with business community stakeholder outreach and needs assessment for each county. Through surveys and interviews, the team will gather insight into broadband utilization, satisfaction levels, and challenges of current broadband service options. This assessment will also identify smart community needs such as transportation, public safety, and charging infrastructure.
To learn more about how VHB partners with future-focused clients such as the Golden State Finance Authority, contact Curt Ostrodka, Director of Smart Communities.