In honor of our nation's Veterans and their service to our country, VHB is proud to showcase four projects across the East Coast that support Veterans.
Valley Brook Village Supportive Housing, Phase II, in Lyons, NJ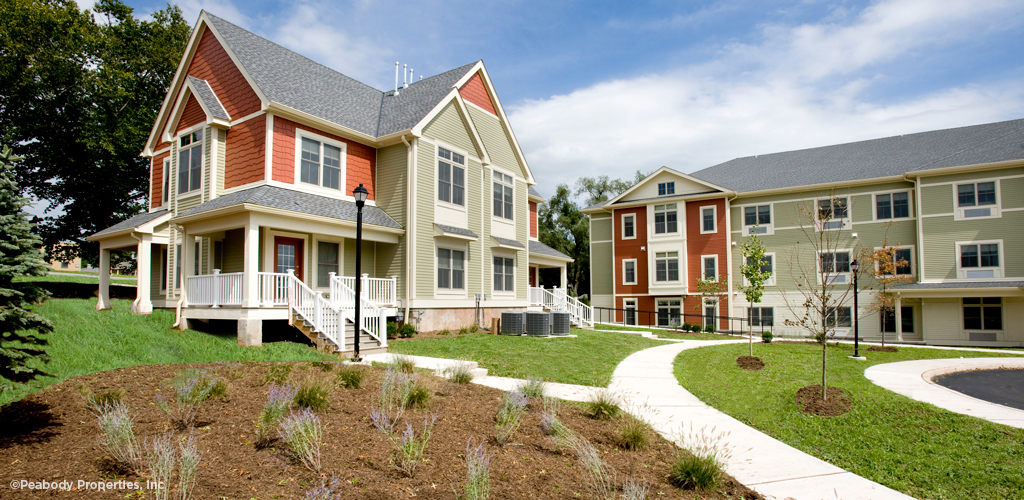 The Valley Brook Village campus, operated by the U.S. Department of Veteran Affairs, offers access to medical resources, skills-building classes, and community-building programs that are invaluable to Veterans. The Phase II development was completed in 2020 and provides 50 affordable rental apartments, with on-site services that cater to formerly homeless Veterans. VHB worked closely with the VA to design the Phase II Site Plan and provide civil engineering services, managing the process through design and into construction.
Community Based Outpatient Clinic for the U.S. Department of Veterans Affairs in Chesapeake, VA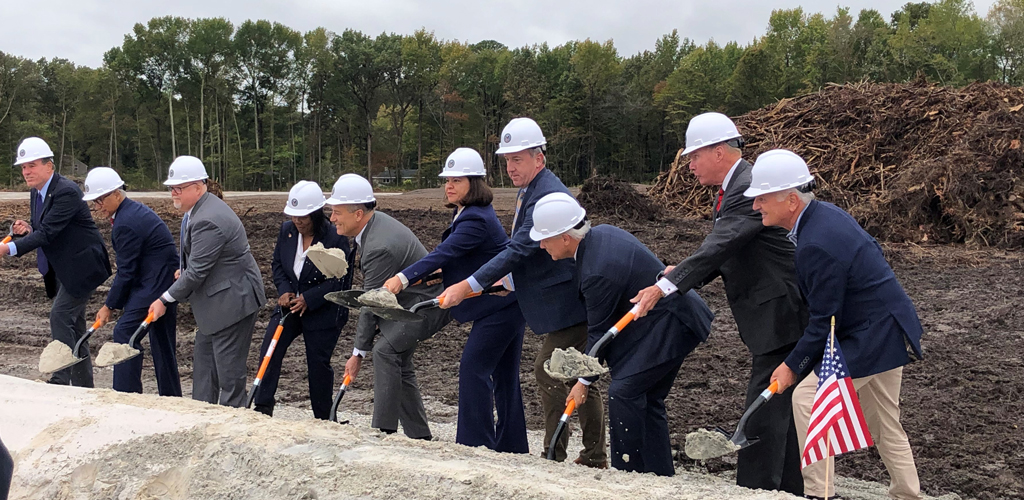 When complete in 2024, this 205,000-square-foot Community Based Outpatient Clinic adjacent to Chesapeake Regional Medical Center will provide an accessible suite of healthcare services to Veterans across the Hampton Roads region. As a teaming partner to Gresham Smith, VHB provided a full suite of integrated services, including environmental permitting for wetlands, surveying, site and civil engineering, and landscape architecture. VHB designed the outdoor spaces—including a healing garden and courtyards—to enhance the Veteran experience, understanding the influence these natural spaces have on patients, both mentally and physically.
James A. Haley Veterans' Hospital Community Based Outpatient Care Clinic in Lakeland, FL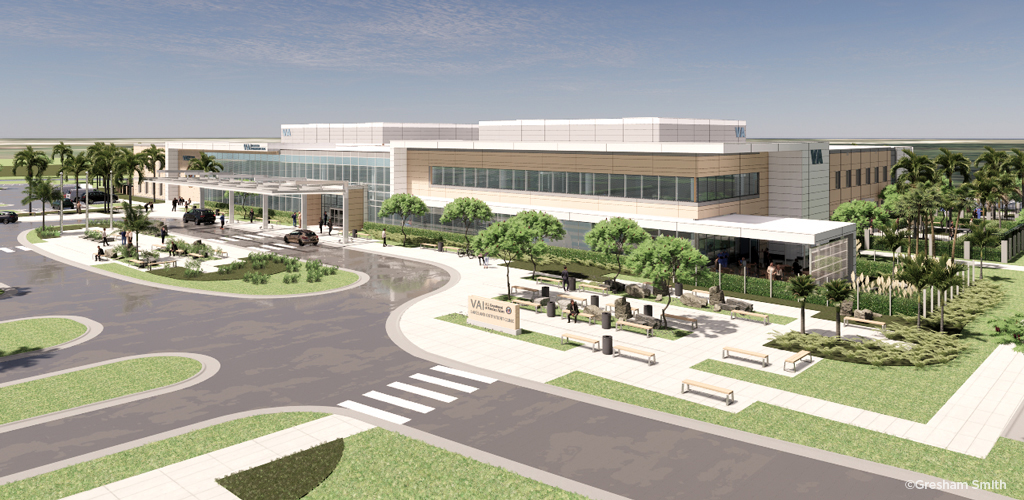 When it opens in early 2024, the landmark new 133,000-square-foot James A. Haley Veterans' Hospital Community Based Outpatient Care clinic in Lakeland, FL, is expected to provide more than 23,000 Veterans with a suite of healthcare services. VHB landscape architects, civil engineers, and planners were brought in early to provide preliminary site planning support, entitlements, FEMA floodplain map changes, and environmental surveys. VHB is also providing stormwater management, utility services, transportation planning, and landscape architecture.
Ardie R. Copas State Veterans' Nursing Home in Port St. Lucie, FL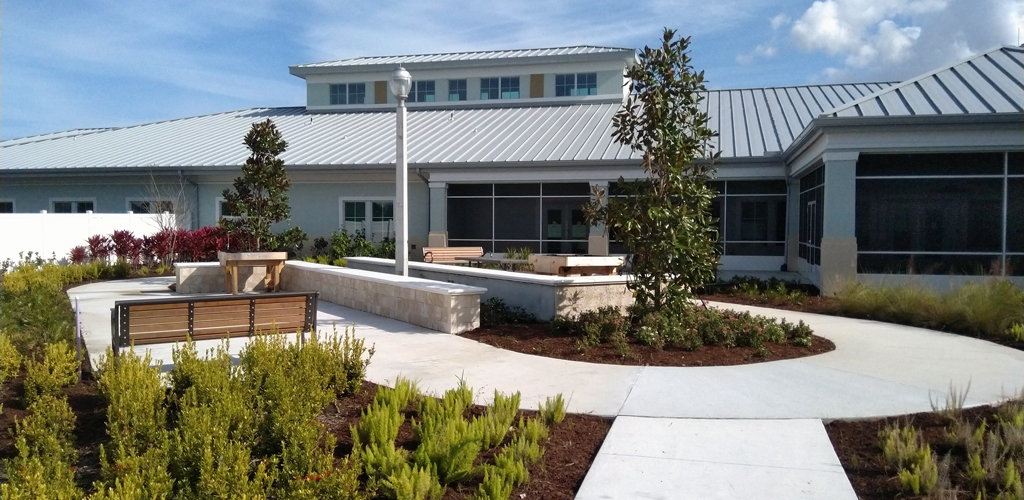 An integrated team of VHB civil engineers and landscape designers enriched the new Ardie R. Copas State Veterans' Nursing Home in Port St. Lucie with a holistic focus on respite, safety, and stress-reducing environments for residents and their families. The VHB team designed a Flag Memorial Court that celebrates the contributions of all branches of the U.S. Armed Forces as well as healing gardens with comfortable benches, a looped pathway, and raised beds for gardening activities. The development won ENR Southeast's 2022 Best Project Government/Public Building award.
VHB's Federal practice is recognized for work with major federal facility agencies across the East Coast. We guide our federal clients through sustainable, resilient, and equitable project initiatives through our deep understanding of regulatory requirements, time frames, and budgeting.