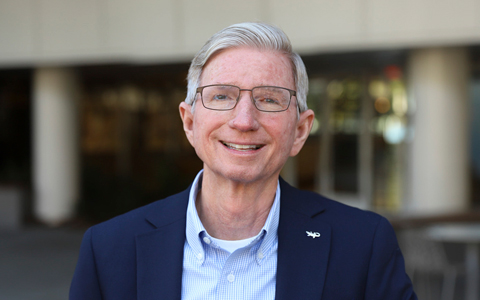 VHB is pleased to welcome David Wilkison, PE, as Director of Water Resources in Orlando. David's long career in water resources—working for both public agencies and private organizations—brings VHB clients an astute understanding of the critical need to elevate the health, protection, and restoration of Florida waterways.
As a fourth-generation Floridian, David understands the importance and impact of Florida waterways on the environment and the coastal communities so many residents inhabit. He has helped clients plan, manage, protect, and restore significant Florida waterways through impactful projects like the City of Orlando Greenwood Urban Wetlands Park, Collier County Watershed Improvements, and the City of Melbourne Sherwood Park Water Quality Improvements.
David's understanding of regulatory challenges and public and private infrastructure will help clients leverage funding for critical stormwater projects that enhance water quality, sustainability, and coastal resiliency throughout their communities.
"David brings more than three decades of operations and leadership experience to our Water Resources team in Orlando," said Marc Hustad, PE, VHB Orlando Managing Director. "He joins a multidisciplinary team of professionals working across Florida to enhance our cities while protecting waterways and natural systems."
David is a registered Professional Engineer in Florida and received his Bachelor of Science in Environmental Engineering from the University of Florida.
Connect with David on LinkedIn.