Roadway improvements can have positive community impacts that go beyond safety. VHB recently celebrated the completion of a significant street project in a neighborhood with heavy bus ridership in the heart of Orlando. Mayor Buddy Dyer, City administrators, and community members celebrated the opening of an improved Raleigh Street at a ceremonial ribbon cutting this Fall. Our team helped the City transform mobility along the corridor through widening and improving an aging road, enhancing safety and connectivity to economic and recreational opportunities, and improving drainage and flood control along Shingle Creek.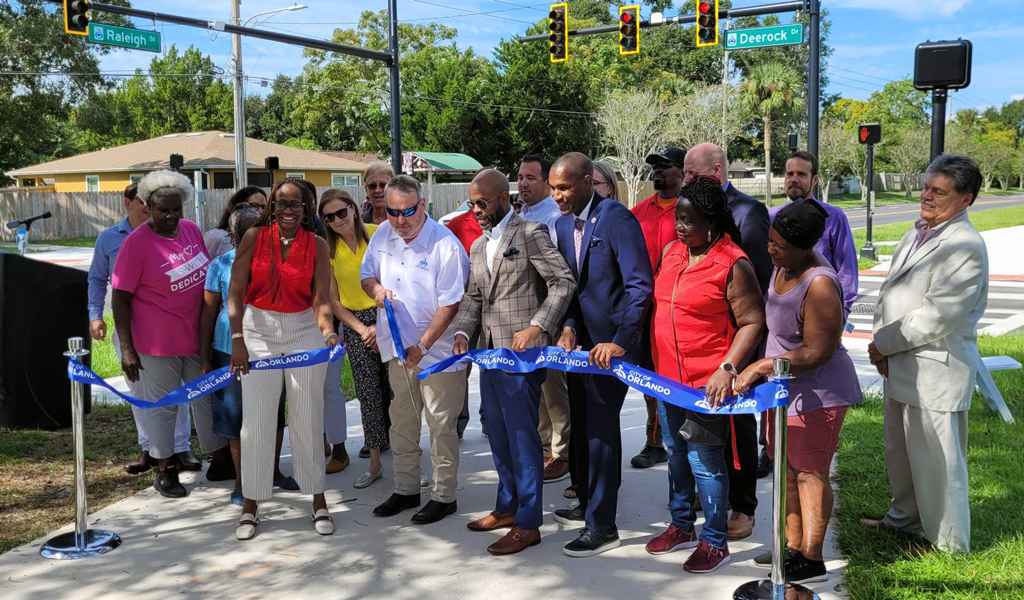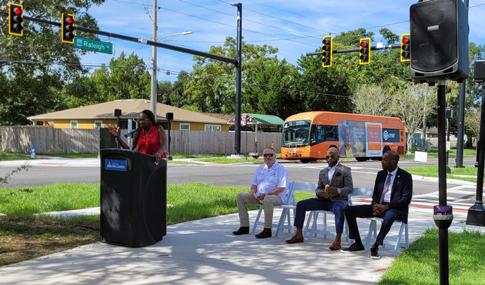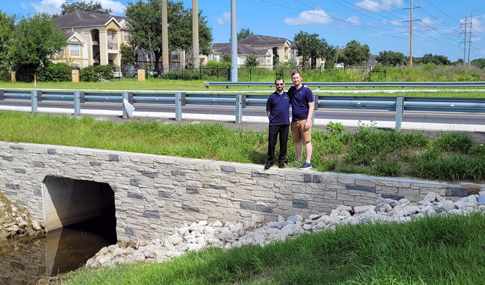 VHB designed roadway improvements, a drainage system, new traffic signals, and a sanitary sewer system on a stretch of Raleigh Street that extends from west of Kirkman Road to east of Broome Avenue. Our integrated approach across service areas like engineering, water resources, and transportation planning meant VHB could maintain project cost throughout the project life and advance critical decisions like replacing box culverts for stormwater improvements along Shingle Creek. VHB brought corridor connectivity with an emphasis on active transportation via a 12-foot-wide multi-use path that parallels Raleigh Street and connects to a new pedestrian and bike trail on Kirkman Road. Four mid-block crossings and improved bus stop landings were located by Lynx bus stops with critical north/south connectivity for passengers who rely on bus transportation for work and recreation.
"Our close relationships with both the City and County were instrumental in moving this project forward as it changed hands over time through an inter-local agreement," said Ryan Verdel, PE, VHB's Assistant Director of Transportation Infrastructure. "VHB was a critical part of community improvements from the initial design review and plan assistance through stakeholder engagement, traffic signal recommendations, and stormwater design."
VHB widened and improved the aging road using full-depth reclamation (FDR) replacement—a sustainable technique that breaks up the existing pavement at a depth of 10 inches and mixes it with new additives for an impervious, long-lasting pavement.
"There is nothing more fulfilling in our industry than to see ideas, concepts, plans, designs, and construction come together and come to life like they do at Raleigh Street," said Marc Hustad, PE, Orlando Managing Director.