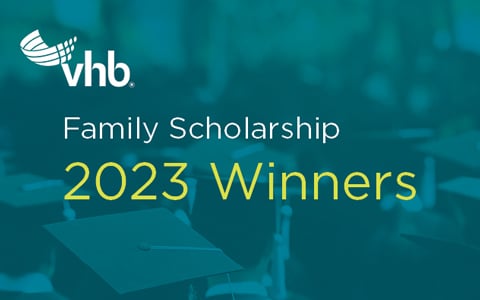 The VHB Family Scholarship Program was established to help finance higher education for children of VHB employees. We are delighted to recognize this year's winners: Aishwarya Babuji, Makayla Mathews, Raleigh Moore, Saarim Rizavi, and Kelsey True!
Each of these accomplished students received a $5,000 scholarship through a competitive process that is managed independently by the non-profit Scholarship America, which selects recipients based on academic achievement, leadership, participation in school and community activities, honors, work experience, and a statement of educational and career goals. Over the past 17 years, VHB has awarded 80 scholarships totaling $139,000. Learn more about our winners:
A bit about our winners...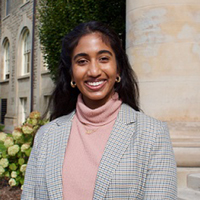 Aishwarya Babuji
Aishwarya is entering her senior year at Cornell University. She is working toward concentrations in finance and business analytics. This summer, she is interning at Deutsche Bank in its NYC Sales and Trading division. On campus, she is involved in Diversity on the Street and the Society for Women in Business and wants to join the intramural basketball team. Aishwarya is the daughter of Babuji Ambikapathy, Transportation Systems Chief Engineer in our Orlando office.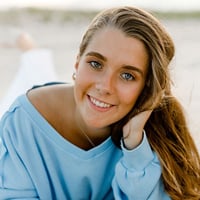 Makayla Mathews
Makayla graduated from Medfield High School and is excited to attend Northeastern University as a freshman in the fall. She is currently undeclared in her major and will partake in the exploratory program. Makayla was involved in volleyball, hockey, track, and many clubs in high school, so she looks forward to becoming involved at Northeastern as well! Makayla is the daughter of Richard Mathews, who is the Assistant Chief Engineer for the Watertown office.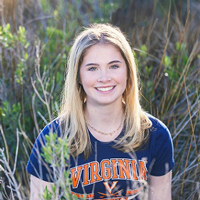 Raleigh Moore
Raleigh graduated top 10 in her class from the Math & Science Academy at Ocean Lakes High School. She will attend the University of Virginia in the fall, and she hopes to double major in biology and psychology with aspirations to attend physician's assistant school after earning her undergraduate degree. She works as a lifeguard in the summer and enjoys cooking and running in her free time. Raleigh is the daughter of Meredith Moore, Marketing Specialist at our Virginia Beach office.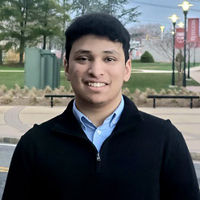 Saarim Rizavi
Saarim is entering his junior year at Rutgers University, working toward a BA (Honors) in Cell Biology and Neuroscience and minoring in psychology and music. As a sophomore, he served as the VP of a neuroscience-based honor society (Nu Rho Psi), volunteered at a local hospice, and conducted research on autism spectrum disorder, which culminated into a conference presentation. Currently, he volunteers for the Penn Medicine Pre-Health Professional Program, coaches and directs tournaments at a tennis club, and serves as a research assistant for the Rutgers Center for Adult Autism Services. In the fall, he plans to be a Peer Mentor for the Health and Medicine Living-Learning Community, a Peer Instructor for the Autism Research Center, and President of Nu Rho Psi. Saarim is the son of Amir Rizavi, Director of Transportation Systems in our New York City office.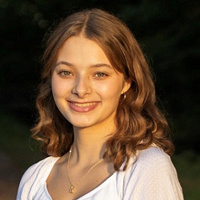 Kelsey True
Kelsey is a sophomore mechanical engineering student attending Merrimack College and pursuing a bachelor's degree. Her goal is to pursue a career within the product design and biomechanical engineering field. Kelsey aspires to design and engineer innovative, inclusive, and sustainable products. She is a club athlete on the Merrimack Women's Club Ice Hockey team, a member of the Merrimack Student Government Association, and is currently working as a marketing associate. Kelsey is the daughter of Claudine True, Senior Project Administrator at our Worcester office.
Congratulations to these bright, talented young people!