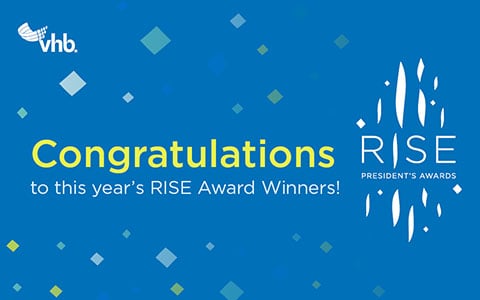 A tradition that dates back 27 years, the RISE President's Awards highlight our people who reinforce the importance of VHB's core values, strategic initiatives, and culture.
This year's program focused on celebrating our people through the Culture Champion and Rising Professional of the Year Award. Regional Managers worked with their teams to nominate a single recipient for each award. The Corporate Team also submitted a nomination for each category for a total of ten winners.
Recently, we celebrated the achievements of these amazing VHBers with an award at the June Partner's Event in Boston.
"We're excited to recognize and celebrate our 2023 RISE Award Winners – our Culture Champions and Rising Professionals of the Year. These VHBers are recognized for their outstanding performance, demonstrated commitment to our culture, and contributions to our growth and success. They truly raise the bar and elevate VHB, and, most importantly, they inspire our entire community to continue to RISE," said CEO Mike Carragher.
Congratulations to this year's winners!
2023 Culture Champions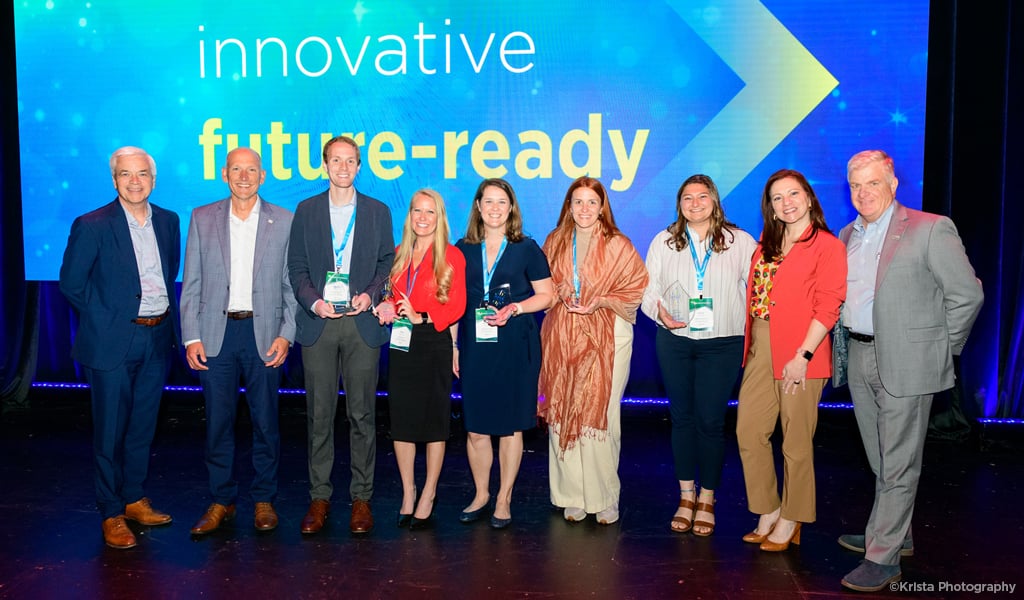 These professionals are champions in celebrating and elevating VHB's differentiating culture. They lead by example as an ambassador, going above and beyond to advance important programs, events, or volunteer efforts to improve VHB and the communities we serve. They are strong contributors to our business, positively contribute to office morale, and participate in and/or lead team-building events.

Brianne Belschner - Corporate | Ashley Dean - Northeast | Alex DeYoung - Southeast | Taylor Donovan - New England | Sean Nicol - Mid-Atlantic
2023 Rising Professionals of the Year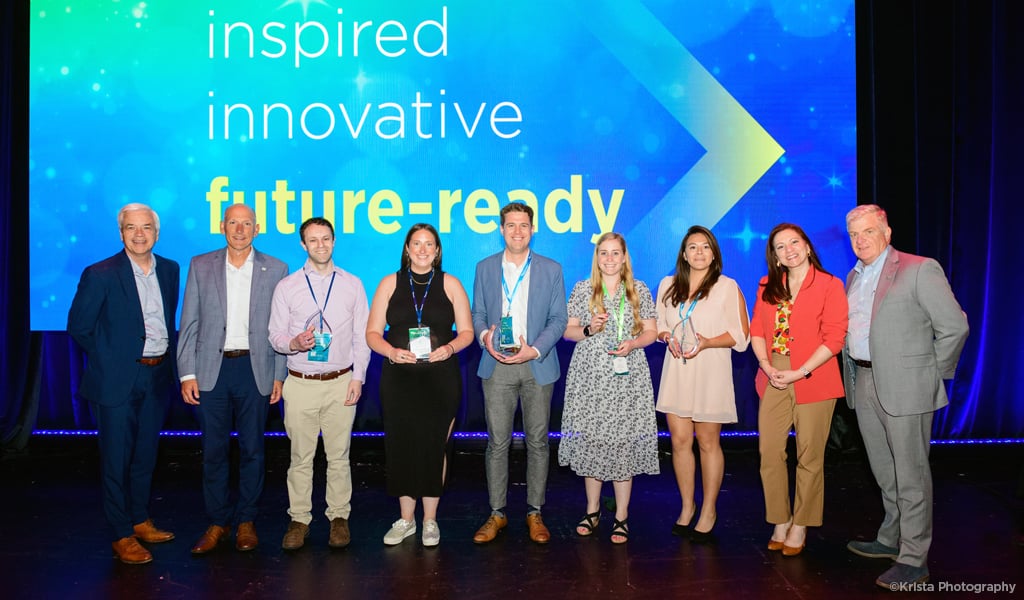 These employees have made a significant impact on VHB, our communities, and our industry. They entered the profession ready to make a difference and are making an impact by facilitating bonds between new employees, educating members on our numerous resources and disciplines, and encouraging professional and social networking.
Liz Condry - Corporate | Matthew Kalish - Northeast | Sydney Feldt - Southeast | Michael Gordon - New England | Alejandra Camino - Mid-Atlantic