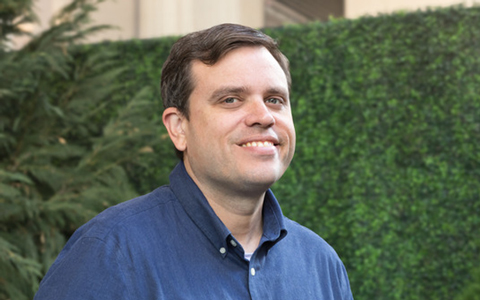 VHB welcomes John McSweeney, PE, as Bridge Structures Lead in the New York City office. In this role, John will steward VHB's growing team of structural engineers in New York City as the office continues strengthening and expanding its transportation market and services throughout the region.
John brings extensive experience managing and delivering large-scale bridge projects—from conceptual planning through construction phase services—for repair, rehabilitation, and urban replacement projects. He specializes in 3D Finite Element Modeling (FEM) modeling for bridge analysis and design and is an experienced team leader for in-depth bridge inspections. John has worked with a range of New York City metropolitan clients, including the Metropolitan Transit Authority, the Port Authority of New York and New Jersey, the Nassau County Department of Public Works, and both the New York State and New Jersey Departments of Transportation.
At VHB, John will directly oversee complex bridge project design, construction, and maintenance while steadfastly upholding the safety, efficiency, and long-term viability of these critical transportation assets.
"John embodies VHB's commitment to delivering safer, more accessible, equitable designs," said Joe Pizzurro, NYC Managing Director. "As we focus on bolstering our transportation capabilities across the Northeast, John's passion for designing public resources that uplift communities will play a vital role in providing elevated and sustainable solutions to our clients."
John holds both a BS and MS in Civil and Environmental Engineering and is a Licensed Professional Engineer. He is also an active member of the American Society of Civil Engineers.
Connect with John via email or LinkedIn and learn more about our transportation market and services today.