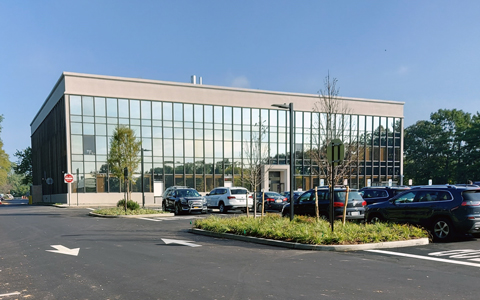 The new NYU Langone Ambulatory Care Bethpage, a state-of-the-art outpatient center in Long Island New York's Nassau County, is an asset repositioning project that now occupies what was once an empty corporate office building. Owned by Seavest Health Care Properties, which is based in White Plains, NY, the building is expected to serve up to 500 people a day. The adaptive reuse of the building marks one of Seavest's first forays into the Long Island market and as part of the transformation of the property, the Town of Oyster Bay requested that the decaying rear portion of the site be brought up to the current Town Zoning Code and standards for healthcare facilities, as well as adding additional parking to meet the tenant needs.
VHB joined the team to provide complete Land Development services, including site/civil design, environmental, landscape architecture, visualization, and construction administration services. The team worked closely with Seavest as an extension of their team, using their local knowledge and experience to navigate the complex entitlements path towards site plan approval with the Town.
Within a tight timeline, VHB improved the site's parking, drainage, lighting, and landscape design. The team repaved the back portion of the parking area and added additional landscape islands, resulting in a significant decrease in impervious ground coverage and helping to reestablish a more natural groundwater balance through reduced stormwater runoff and increased infiltration. The parking area was also redesigned with added greenery and landscape architectural elements, redefined circulation paths and incorporated signage for safer pedestrian crossing, a new Americans with Disabilities Act (ADA)-compliant drop-off for more accessible entry to the back of the building where none had previously existed, and new environmentally friendly LED site lighting.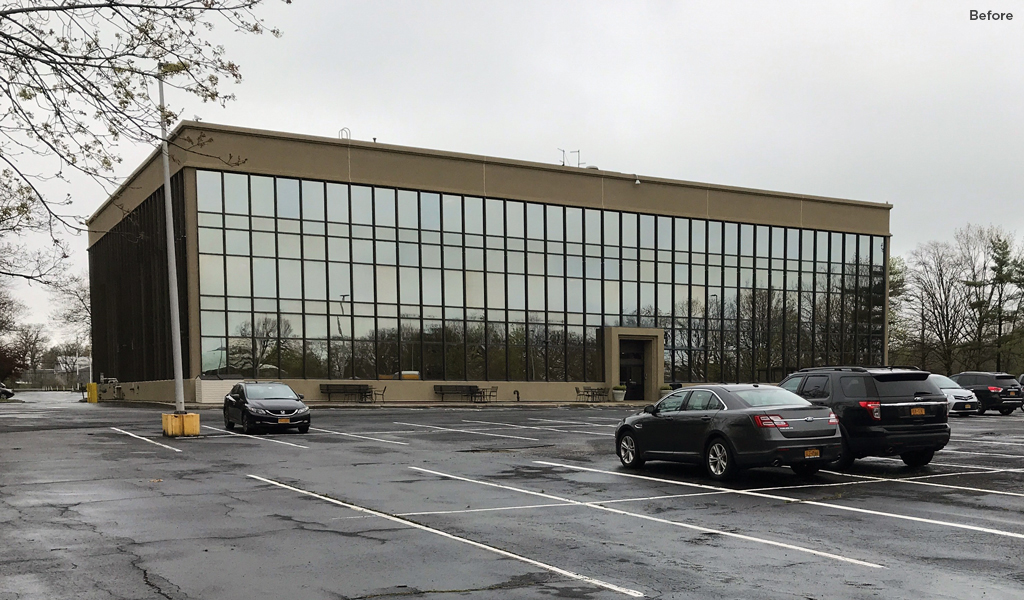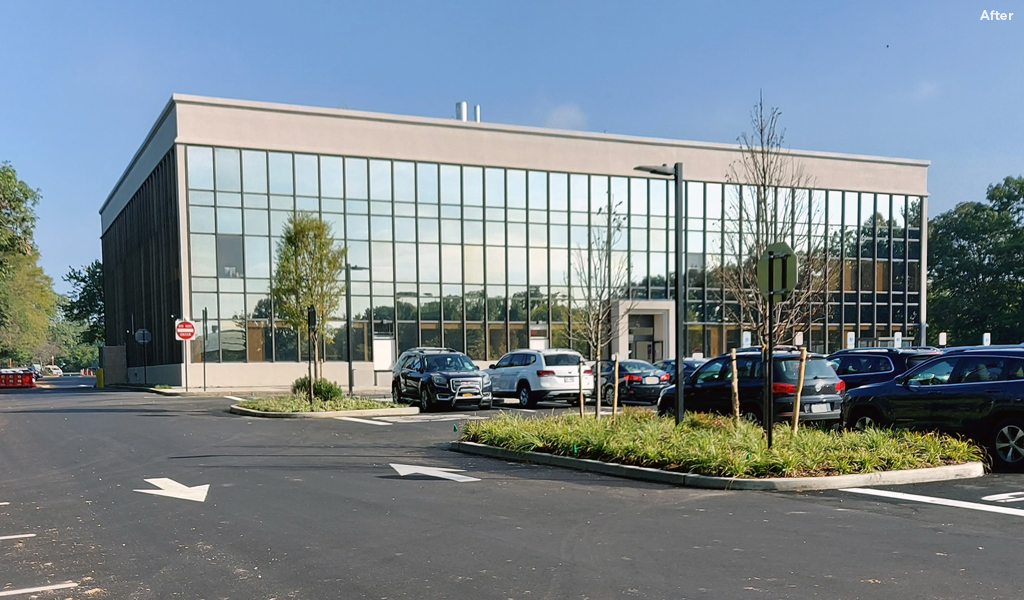 "I'm extremely proud of the work our team put into this project. Where many simply see a parking lot, we see a safer, more environmentally friendly, and resilient resource for this revitalized site," said Andrew Kelly, Project Manager. "By partnering closely with Seavest, we were able to not only demystify the approval process but help them open more opportunity to expand into Long Island for future projects."
For more information, contact Andrew Kelly.