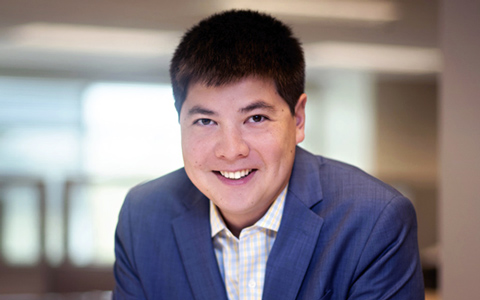 Andrew Nee, PE, ENV SP, joins the honorees of Long Island Business News' (LIBN) 40 Under 40 list following the professional recommendations by his peers and senior VHB leaders. The award honors 40 movers and shakers across Long Island who work toward success and improvements in the business community.
Since his first day at VHB in 2009, Andrew has demonstrated his commitment to the company's mission and strategy. Whether discussing and advising on technical issues, participating in or running events, or generally keeping everyone positive and engaged, Andrew goes above and beyond for his team.
Andrew works on a variety of site and civil engineering projects as part of VHB's land development team on Long Island. His project workload includes retail, communications, and institutional projects, partnering with engineers to create, revise, and submit plans. His experience at VHB includes the leading projects for Simon Property Group, Crown Castle, Long Island State Veterans Home, and Good Samaritan Hospital.
"I'm thrilled to join the honorees of LIBN's 40 Under 40. Thank you to VHB for the support in helping me grow not only my career, but my experience and our team over the years," Andrew said. "I'm especially grateful VHB empowers me to perform for our clients and the projects we work on to shape the future of the Long Island Community."
Andrew was recognized amongst the other 40 Under 40 honorees at LIBN's event at Crest Hollow County Club in Woodbury, New York, on December 14th, 2021.
For more information, contact Andrew Nee.