This year, in recognition of Hispanic Heritage Month, VHB and VHB IDEAL—an employee resource group dedicated to promoting inclusiveness, openness, and diversity across the company—are spotlighting several significant Latin American infrastructure projects to expand awareness and knowledge of innovations in our industry that may be less well known in the U.S. but share similar goals of improving mobility and economic opportunity in surrounding communities.
Cable Car System in Medellin, Colombia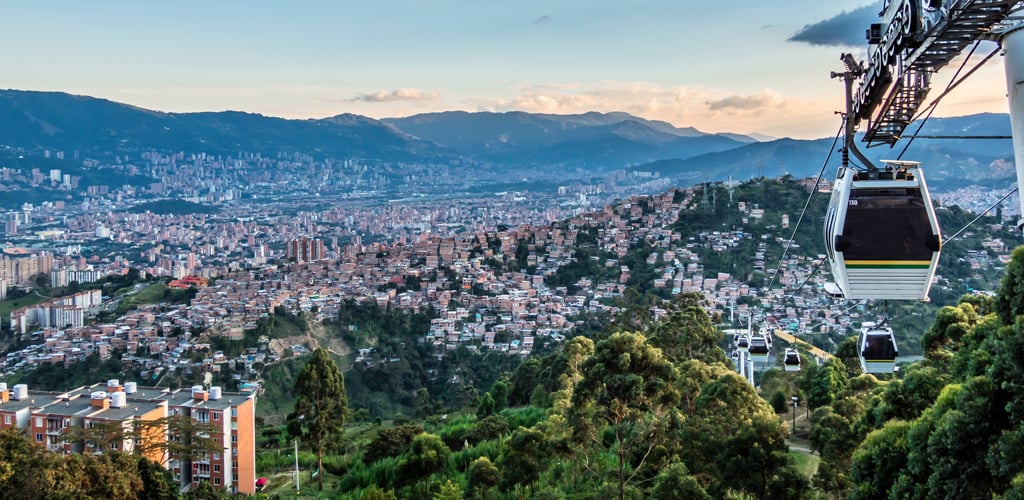 In 2004, the Colombian city of Medellin became the first city in the world to fully integrate cable cars into its existing metro system. Once considered primarily a tourist attraction or ski slope amenity, urban planners have begun to recognize cable cars as an inexpensive, innovative, and less polluting way of moving people around. Medellín's cable car system is considered to be the first urban cable propelled transit system in South America and is ideal for the city's steep hillsides. The system has been well received by the locals, who are mainly low-income users.
Rapid Bus Transit in Latin America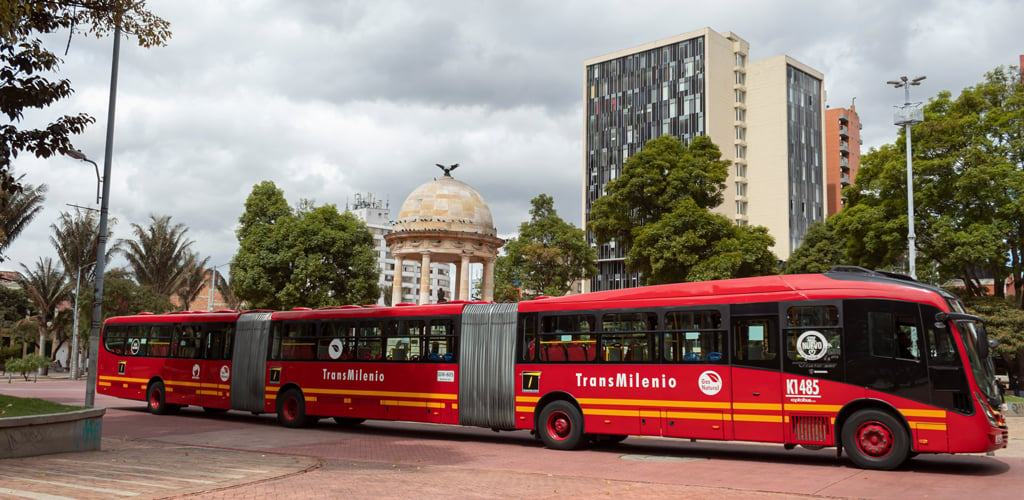 Latin American cities have been leaders in the implementation of bus rapid transit (BRT) systems—a transportation mode often characterized by infrastructure improvements that prioritize transit over other vehicles, provide off-vehicle fare payment, and allow quick vehicle access. More than 45 cities in Latin America have invested in BRT, accounting for 63.6 percent of BRT ridership worldwide, or 18 million people per day. Transmilenio BRT in Bogota, Colombia, has the highest throughput of all cities with BRT, with 45,000 passengers per hour in each direction—a rare feat, even for rail corridors. Bogota proved that it could reduce car use, increase biking and walking, and still maintain the level of mass transit ridership.
Pan-American Highway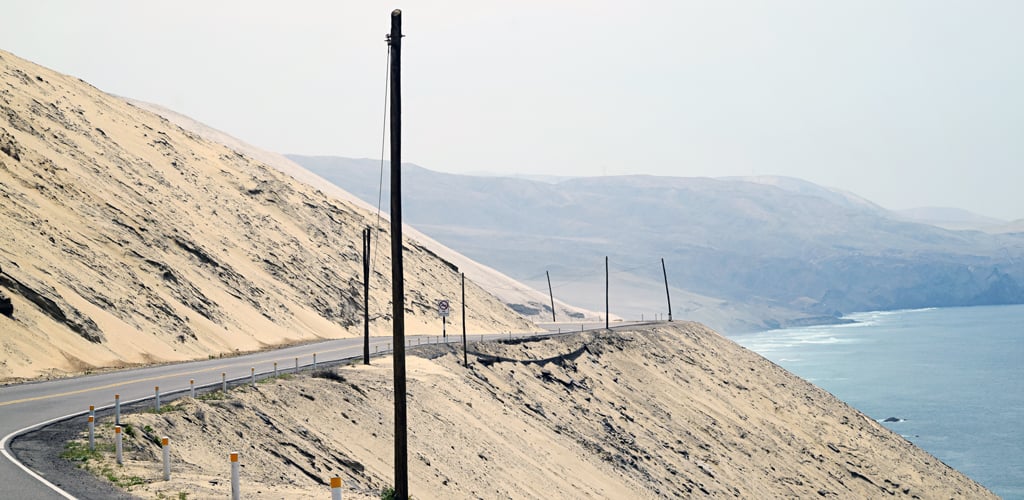 The Pan-American Highway passes through 12 countries in two continents: Mexico, Guatemala, El Salvador, Honduras, Nicaragua, Costa Rica, and Panama in North America, and Colombia, Ecuador, Peru, Chile and Argentina in South America. Stretching 19,000 miles, the highway links almost all of the Pacific coastal countries of the Americas in a connected highway system and is the world's longest "motorable road" according to Guinness World Records. However, due to a 66-mile stretch of rainforest, the highway does not connect South and Central America.
Museum of Latin American Art Virtual Tour
To further promote awareness among employees and recognize the artistic contributions and influence of Latin Americans, VHB IDEAL also arranged for a virtual tour of the HERland exhibit at the Museum of Latin American Art in Long Beach, CA—the only museum in the U.S. dedicated to contemporary Latin American and Latino Art.