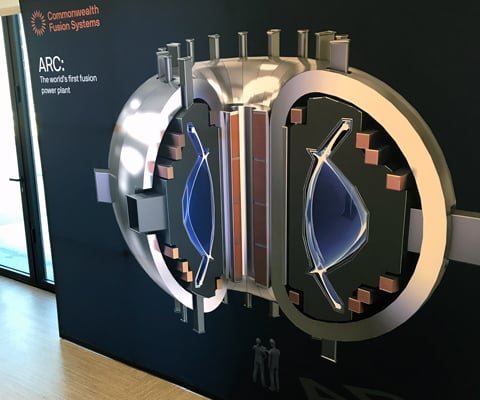 Last week, Commonwealth Fusion Systems (CFS) held a ribbon cutting for its new world headquarters and campus in Devens, MA. Fusion power, which was discovered in 1934, is the generation of electricity using the heat of nuclear fusion reactions. CFS is striving to become the first private company with a fusion reactor that achieves "net energy," which is the total amount of useful energy available from an energy resource minus the energy needed to make it available to consumers. The opening of this facility is a huge step forward for both CFS and the State of Massachusetts.
Curt Quitzau, Director of Land Development in VHB's Providence office was instrumental in the successful opening of CFS/Devens. He attended the ribbon cutting, along with CFS CEO Bob Mumgaard and state and federal officials, including Massachusetts Secretary of Economic Development Yvonne Hao, U.S. Senator Edward Markey, U.S. Secretary of Energy Jennifer Granholm, U.S. Congresswoman Lori Trahan, U.S. Senator Elizabeth Warren, Massachusetts Secretary of Energy and Environmental Affairs Rebecca Tepper, and Massachusetts Lieutenant Governor Kim Driscoll.
The Devens facility will house SPARC, a tokamak device that uses high-temperature superconducting magnets to achieve a fusion reaction. This innovative technology, which is expected to be operational in 2025, is making waves and is predicted to be the first fusion device to achieve net energy.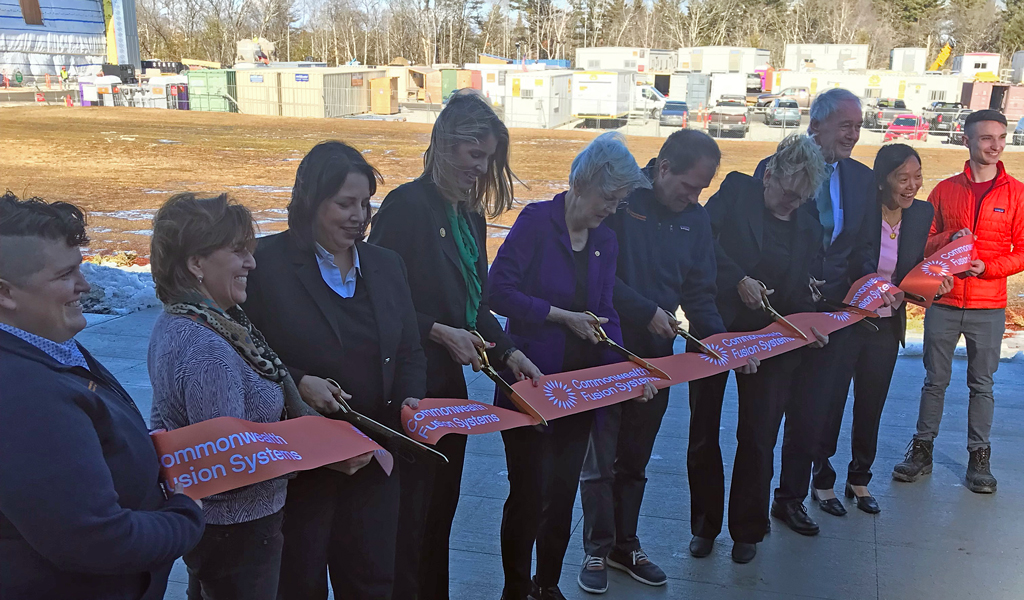 At the event, Secretary Granholm said, "To be able to have homegrown clean energy is huge for our nation so we're not relying on energy coming from countries whose values we may not share."
Since 1995, VHB has been an integral part of the evolution of Devens, from an army base to the home of new, innovation industries. VHB has partnered with biopharma companies to develop the infrastructure necessary to support manufacturing and lab space, which helps bring critical medicine to the market and jobs to the community. The former military base is now home to more than 100 businesses, with more than 6,000 employees and contributes an estimated $3.8 billion to the $600 billion Massachusetts economy.
When CFS was conducting a site search for the right combination of land, location, supporting infrastructure and predictable permit timelines, they found Devens. The lead architects of the SPARC building, HDR, brought VHB to the project team after learning of our successful track record permitting large, complex, and potentially controversial development programs at Devens. Collaborating closely with HDR, CFS, and many others on the project team, VHB provided survey, traffic, environmental, and site/civil engineering design and permitting services for this historic development.
The new CFS campus will include a manufacturing facility to make magnets for fusion devices and the company's corporate offices. The facility can accommodate expansion for manufacturing and more research-and-development buildings on the campus.
To learn more about this project, contact Curt Quitzau.