Vicky Yang, a rising senior at Tufts University, recently wrapped up a great summer at VHB's Watertown and Boston offices as this year's Commercial Real Estate Success Training (CREST) intern. The CREST program—run by KAGE Growth Strategies—places women and minority students in 10-week paid internships for exposure to career paths in commercial real estate.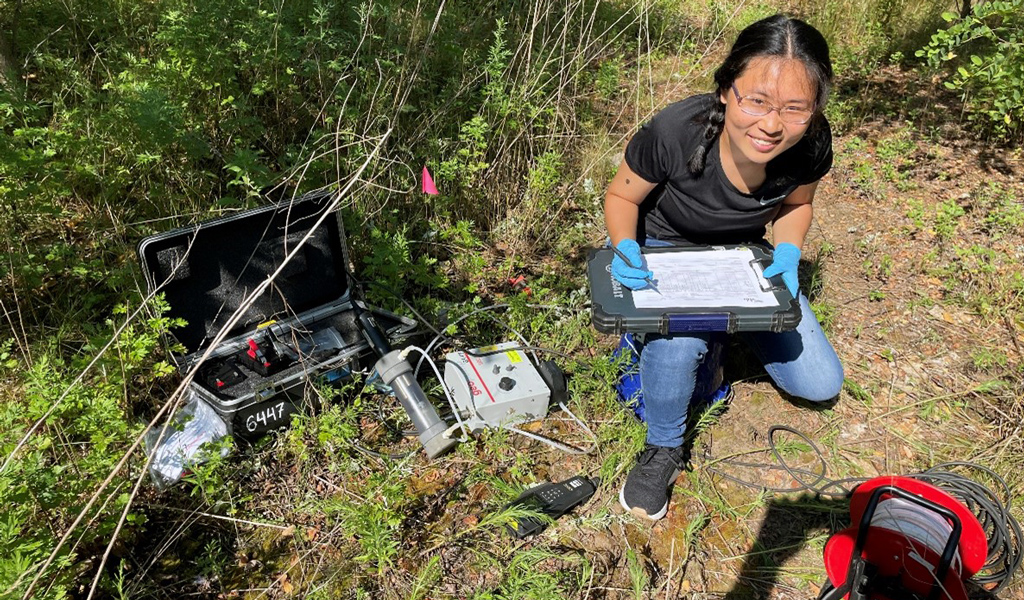 "VHB continues to partner with Kage Growth Strategies to give students valuable exposure to the commercial real estate industry. We join many of our clients in supporting the CREST program as a means of growing a diverse pool of potential employees in the greater Boston area," said Mark Junghans, Managing Director of MA LD/P+D Land Engineering. "The program we've designed at VHB introduces students to a variety of disciplines so they can better understand VHB's integrated approach to solving our clients' complex challenges."
With a major in civil engineering and architectural studies, Vicky was eager to learn more about the various paths within the civil engineering field and better understand the impacts on real estate development. "I've been set on civil engineering since I was a freshman in high school, but it wasn't until college that I discovered how broad the field is," said Vicky. "My course load has gravitated towards structural engineering. However, I felt it was important to see all my options before making a career decision, which is why I was so excited about this internship."
Vicky rotated through nine teams in Watertown and Boston, including Marketing, Land Engineering, Urban Permitting, Survey, Environmental Resources, Transportation Planning & Operations, Landscape Architecture & Planning, and Structures.
"It was a great experience, though I cannot say I have narrowed down my options. Actually, the opposite—I was introduced to more options to consider for my future pursuits. Each group provided so much helpful information; I need time to reflect and process what happened in the last 10 weeks."
Special thanks to Mark Junghans and Sara Forbes, Senior Marketing Manager, for continuing to spearhead the CREST Internship program for VHB and to the team leaders and members of their departments for the time they spent with Vicky and their involvement in the CREST program.
For more information on VHB's support of the CREST program, contact Sara Forbes.
To learn about other internship opportunities at VHB, contact Tara Warnock.
Explore a range of careers at VHB and view all open positions on our Careers page.