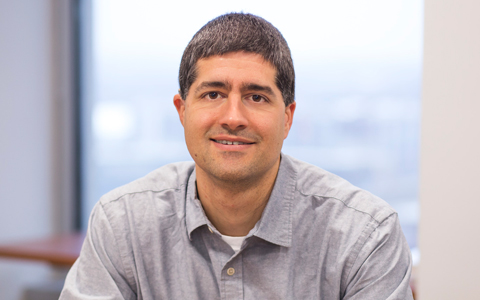 VHB's Charlotte office welcomes David Bost as Traffic Project Manager, expanding our traffic engineering solutions. With more than 10 years of experience, David will strategically lead the development and implementation of Charlotte's traffic engineering growth strategy. He will leverage his experience working with the North Carolina Department of Transportation (NCDOT), local municipalities, and private developers to provide project owners with innovative solutions that support project investments, increase safety, and improve efficiency for drivers.
Before joining VHB, David served as Traffic Leader for a regional consulting firm where he worked to grow their new traffic practice in western North Carolina and South Carolina. He partnered with clients and consultants to expand the firm's network in the Charlotte area and managed all North Carolina signal design projects. David also worked for the Charlotte Department of Transportation (CDOT) for 10 years, serving as Transportation Technician, Project Coordinator, and Project Manager with the Engineering & Operations Division.
"We're thrilled to welcome David to the team and see our Charlotte practice evolve," said John Muth, Managing Director. "David's impressive tenure with CDOT provides insight into local project needs—improving efficiency, providing flexible solutions, and allowing projects to move forward at a faster pace."
David earned his Master's in Engineering from the University of North Carolina at Charlotte and Bachelor of Science in Environmental Sciences from the University of North Carolina at Chapel Hill. He is registered Professional Engineer in North Carolina and South Carolina, and a certified Professional Traffic Operations Engineer.
To learn more about how David can assist you on your next project, connect with David on LinkedIn or contact him by email.