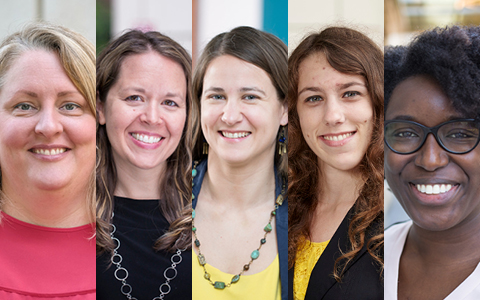 Regan Hammond, AICP, Transportation Systems Director; Jenny Jenkins, PE, Marketing Lead; and Erin Murphy, Environmental Services Director, were recently recognized by Engineering Georgia as part of their "100 Most Influential Women in Georgia Engineering" list in the March/April issue of the publication. The honorees were nominated and selected by their peers for the list that recognizes the talent, leadership, and innovation of today's women in engineering.
The issue also features the publication's "35 Under 35 Women To Know" list, including VHB transportation engineer Janine Payne, PE, and transportation designer Erika Sutton, EIT, who are quickly becoming innovators, influencers, and outstanding professionals in their field. We celebrate all the women of VHB Atlanta who are making an impact on the state of Georgia's natural and built environment.
Learn more about VHB Atlanta people and projects.