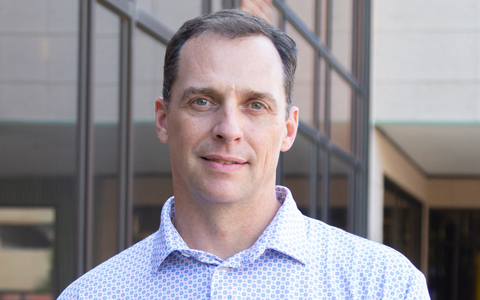 VHB welcomes Josh Densberger as Director of Health and Safety, a new strategic position for the company. In this role, Josh will oversee all health and safety programs and policies, including developing and implementing safety strategies, managing a team of safety professionals, leading accident investigations, and confirming our teams are complying with health and safety laws and regulations.
At VHB, we have a long-standing history of prioritizing health and safety in all aspects of our operations. We've accomplished this through comprehensive training programs, continuing education initiatives, and safety protocols and procedures that are regularly reviewed and updated to align with industry best practices and evolving safety standards.
"We are thrilled to welcome Josh to our team," said Matt Kennedy, Technical Services Leader. "His impressive background and knowledge in health and safety management will greatly contribute to maintaining operational excellence and improving overall employee well-being. We are confident that Josh's experience will have a significant impact on our organization."
With more than 20 years of experience in Corporate Safety Director and Life Safety Roles, Josh's vast experience in health and safety management will foster a productive and vigilant approach to providing for the well-being of our employees and the communities we serve.
"Josh's wealth of knowledge will be of immense value as he leads our team. I look forward to learning from him and contributing to the enhancement of our health and safety programs under his leadership," said Kelly Pina, Health and Safety Program Manager.
Josh is also a professor at Valencia College in Orlando, where he teaches students the fundamental principles of fire and life safety.
Josh earned a Master of Arts in Fire and Emergency Management and has more than 15 safety certifications, demonstrating his commitment to staying current with industry best practices. His knowledge will continue to provide the highest level of safety standards at VHB.