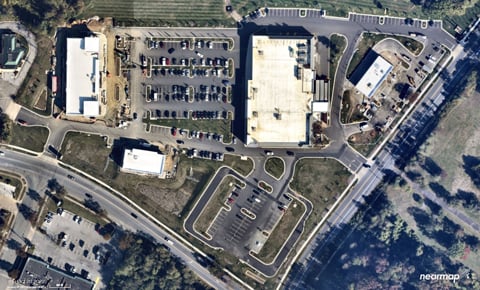 Located 15 miles outside of Washington, DC, near the bustling National Harbor development, the Livingston Square shopping center required revitalization to meet the changing needs of the surrounding community. Anchored by Giant Food that opened in November 2021, this 11-acre redeveloped shopping center also includes a newly opened McDonald's, KFC, and Panera Bread Bakery. The next phase of design is underway with plans for two additional outparcel retail spaces on site. As a partner to The Velocity Companies, VHB provided landscape architecture and site engineering services, including a sustainable stormwater management design to meet new regulations from the County that were updated in 2019.
Prior to the shopping center's revitalization, the site experienced flooding and erosion issues due to a large impervious parking lot, and minimal landscaping and trees. With new stormwater regulations from Prince George's County to reduce the impervious area by 100 percent, VHB's innovative solutions met these requirements, while also providing the desired number of retail buildings and ample parking for employees and customers. A combination of submerged gravel wetlands and micro bioretention ponds, or rain gardens, were incorporated on site to remove and filter pollutants from stormwater. The landscape architecture plan also incorporated shrubs and trees throughout the entirety of the site to promote health, support the environment, and create an aesthetically pleasing space.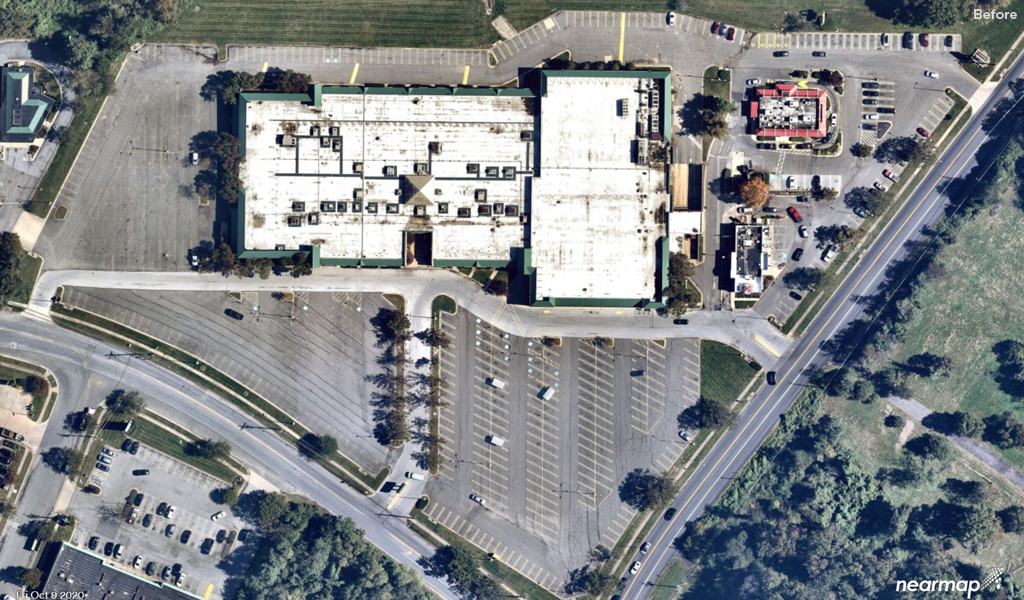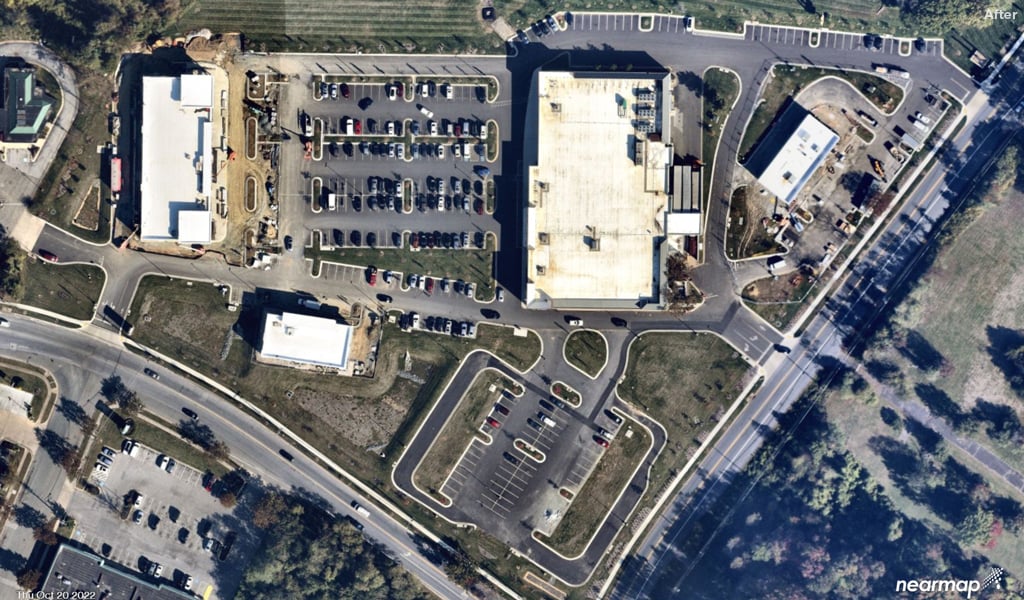 "This project provides an example of how stormwater management solutions on a small scale can contribute to helping mitigate flooding at the regional level," said Charlotte Zhang, VHB Project Engineer. "Prince George's County was experiencing significant growth because of its proximity to our Nation's Capital—creating more development and the need to address stormwater runoff. These same site concepts and strategies can be adapted to enhance a community facing similar challenges due to an intensity in storms and impacts to impaired waterways."
In addition to the project bringing positive change to health and the environment through the stormwater design and landscape architecture plan, the project also met the need for quality, healthy fresh foods in an area that previously had limited access. The site design also incorporated widening sidewalks around the site's perimeter and bike racks to help the surrounding communities with multimodal travel options.
To learn more about our land development experience and capabilities at VHB, visit the Land Development page on our website.