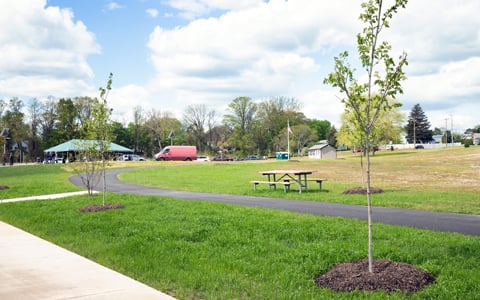 Monmouth County Park System recently unveiled the newly constructed Swimming River Park, a pristine, community-driven park spanning Middletown and Red Bank, NJ, which has been years in the making. Most recently the site of a privately-owned marina and deli, VHB helped transform this waterfront property into a vibrant park that will serve as a recreational hub for the local community.
Containing a complex history with mosquito control ditches carved into the landscape, filling of the wetlands, and the placement of dredge spoils through an agreement with the State of New Jersey, the site—which previously served as a marina with fuel supply, deli, and leasing property for landscape and maintenance companies—required extensive remediation before being repurposed for public use. VHB began work on the project in 2014 and has since prepared environmental engineering and land use permits, evaluated dredge materials in accordance with its approved Sediment Sampling and Analysis Plan (SSAP), and provided oversight of remedial investigation reporting and ecological evaluation sampling requirements. Additionally, VHB determined the optimal remedial design to cap historic fill and reuse soil at the site to avoid transport and off-site disposal and developed a strategy to prevent heavy metals, historic pesticides, and petroleum contaminants from migrating into the adjacent wetlands and surface water.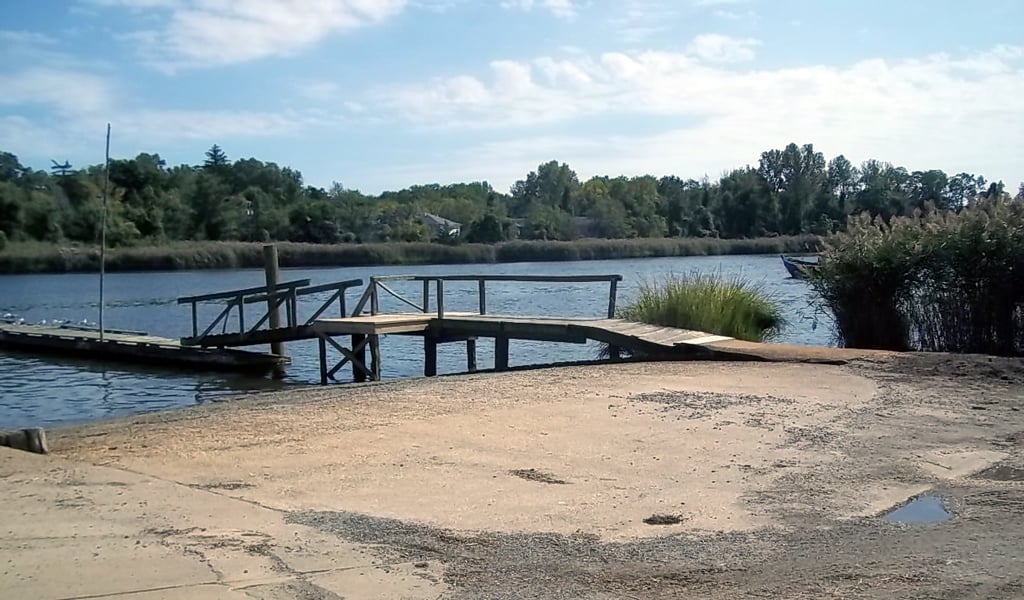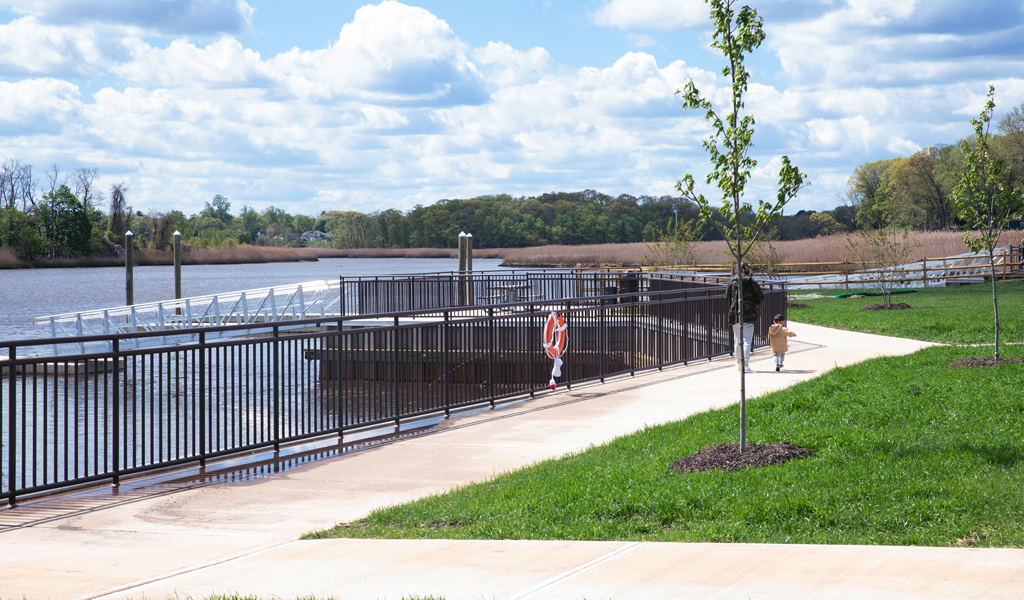 The Swimming River Park project required extensive coordination between various stakeholders, including the Monmouth County Park System and the Monmouth Conservation Foundation, as well as the New Jersey Department of Environmental Protection (NJDEP) and New Jersey Economic Development Authority (NJDEPA), from which VHB secured grant funding through the Hazardous Discharge Site Remediation Fund (HDSRF). VHB also coordinated with the local community to remove discarded boats and equipment left from the site's previous purpose as a marina and leasing property.
"Swimming River Park is a testament to the power of collaboration, community-driven design, and the importance of thinking outside the box to elevate our open spaces," said Laura Brinkerhoff, Principal of Site Investigation & Remediation at VHB. "Not only have we been able to mitigate environmental contaminants while honoring a waterfront site's ecological integrity, but we have also built a safe, accessible, and sustainable public space that will serve generations to come."
Visitors now have access to the new park and can enjoy a variety of recreational amenities, including a boat ramp, kayak launch area, walking trail, and riverfront plaza. The County hopes to acquire other adjacent properties as they become available to further protect the Swimming River watershed and plans to make additional updates to establish the space as a flagship park of the area.
Learn more about our environmental and remediation services today. Or connect with Laura Brinkerhoff.