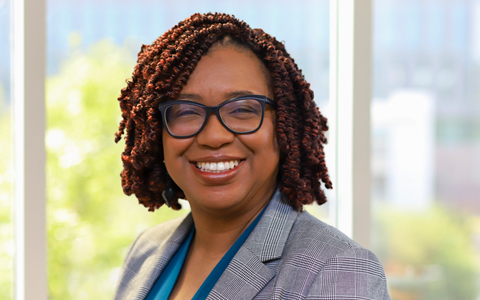 Nicole Bennett, AICP, has joined VHB as an Urban Planner and Equity Strategist in the Mid-Atlantic. With more than 28 years of experience as a planner, project manager, and advocate, Nicole will lead the advancement of equitable strategies and practices across VHB Mid-Atlantic's markets and services.
Nicole's knowledge in equity principles, inclusive stakeholder engagement, bias mitigation, resource allocation, conflict resolution, compliance support, performance measurement, and reputation enhancement will contribute to more equitable outcomes, greater social acceptance, and sustainable project outcomes.
"Nicole's passion is helping people," said Reggie Scales, Raleigh Managing Director. "Incorporating equity means taking a step back from a project to assess how a proposed design or plan will impact everyone in the community, then quantifying those impacts and building in processes to promote well-being."
Nicole will support our Safety, Planning, and Sustainability teams in the development of grant applications and safety studies by incorporating equity into long-range planning and addressing access and inclusion, economics and affordability, and environmental justice for local, regional, state, tribal, and federal clients.
Prior to joining VHB, Nicole helped national and international planning and engineering firms examine issues in the built environment and develop strategies and policies to operationalize equity and center communities. She is skilled in equitable development, environmental justice analysis, the National Environmental Policy Act (NEPA) analysis, community engagement strategy, and consensus building. She is in her second term on the Raleigh Planning Commission, where she chairs the Infrastructure and Mobility Committee, and is serving on the Equity, Diversity, and Inclusion Committee for the American Planning Association (APA).