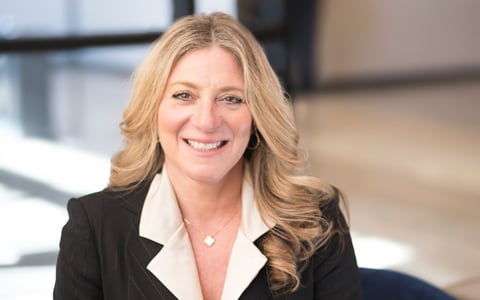 Raffaela Dunne, PE, Northeast Institutions Market Leader for VHB, has joined the Association of Medical Facility Professionals New York City (AMFP NYC) Chapter's Board of Directors as the Director of Conversations. AMFP NYC is a not-for-profit organization that serves the medical facility professional community with a diverse Board comprised of executives from major local health systems and leading professionals from design, construction, consulting, and supplier firms.
As Director of Conversations, Raffaela will lead a committee who plans and hosts AMFP Conversations, programs informal in nature that focus on experiential lessons learned around relevant topics surrounding the healthcare industry. AMFP Conversations can often resemble a fireside chat or interview in format and Raffaela and her committee are tasked with including a mix of owners, professionals in the AEC community, and/or those who provide key services and supplies for medical facilities.
"Since joining VHB I've been engaged in meaningful conversations with our clients in the healthcare sector around topics impacting their daily business and I'm looking forward to bringing elements of our discussions to a wider audience through AMFP NYC's programs," said Raffaela. "I'm grateful to VHB for their support of my involvement with AMFP NYC and am excited to explore new opportunities and trending topics within this professional network."
Raffaela's experience includes more than 30 years leading ground-up development projects, including repositioning assets and properties for leading healthcare institutions and real estate clients. At VHB, Raffaela leads legacy and prospective projects for clients like Northwell Health, Catholic Health, NYU Langone, and other healthcare systems, bringing her unique perspective as Northeast Institutions Market Leader to enhance project delivery while managing key client relationships.
AMFP NYC was launched in 2020 as the newest chapter of AMFP and provides a collaborative community for its members among the healthcare facility industry to network, share best practices, and learn from each other. AMFP Conversations are a strategic part of the organization's mission to provide education with relevant, data-driven, thought-provoking content.
For more information, contact Raffaela Dunne or visit AMFP NYC.