Launched on January 10 by Gov. Daniel McKee, the new Rhode Island Ready program seeks to activate industrial sites across the state, which is expected to create jobs, attract private investment, generate tax revenue, and provide economic benefits for its residents. Managed by the Quonset Development Corporation, the overall goal is to create an inventory of pre-permitted properties throughout Rhode Island that can successfully support industrial development and encourage private investment.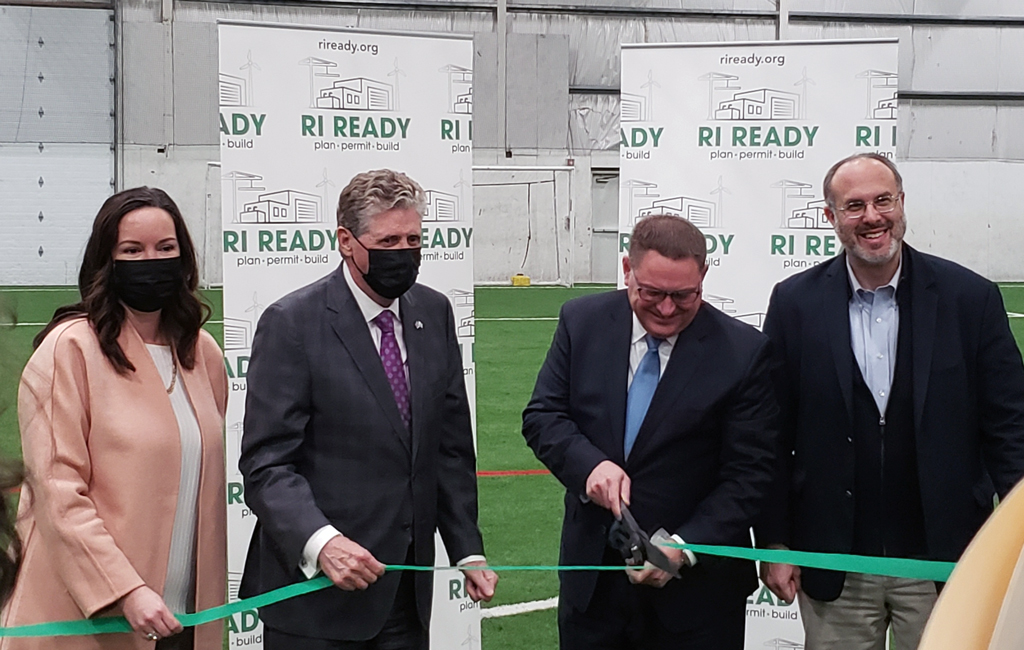 VHB is one of four firms that Quonset has selected to provide site readiness engineering services.
"VHB is committed to enhancing our communities through equitable, sustainable, and resilient solutions," said Curt Quitzau, Director of Land Development for VHB. "The Rhode Island Ready program will repurpose each site's assets and open opportunities for revitalization, which is critical for strengthening the community and economy."
Rhode Island Ready will invest $40 million in bond funding approved by voters in 2021. The program seeks to offer pre-engineered and pre-permitted parcels and a streamlined development process. Under the program, owners of eligible properties partner with their host city or town and work with state agencies and other regulators. Eligible sites must be more than 10 acres or capable of supporting a 100,000-square-foot building, zoned for industrial or offshore wind support uses, and within one mile of a state highway.
VHB regularly partners with developers, corporations, investors, and economic development agencies in the New England region on site readiness programs.
To learn more, visit the Industrial Real Estate page on our website. To find out more about VHB's involvement in Rhode Island Ready, contact Curt Quitzau or Scott Lindgren.