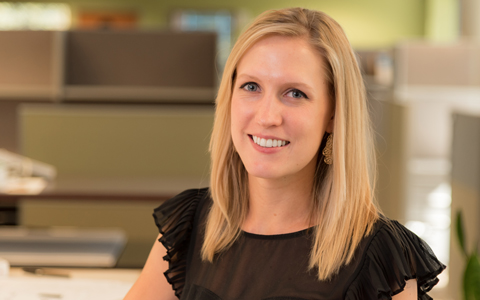 Sierra LePore, CM, ENV SP, LEED AP O+M, was recently appointed Vice Chair for the Florida Airports Council (FAC) Corporate Committee. The FAC is an association of publicly owned and operated airports across the state, committed to continued improvement of aviation facilities in Florida and professional development of its members. The Council consists of roughly 100 airports statewide and more than 250 corporate, educational, affiliate, and student members.
Sierra is an Aviation Planner in VHB's Orlando office, helping airport clients enhance planning and operations by navigating challenging environmental regulations, planning and implementing sustainability initiatives, and advancing complex projects. She is an active member of the American Association of Airport Executives (AAAE), former Secretary of Women in Aviation International, and former Vice Chair of the FAC Education Committee, where she led efforts to raise record amounts for the FAC Educational Foundation
In her role as Vice Chair, Sierra will work as a liaison between the corporate membership and FAC board in addressing issues of importance to the group representing professionals in aviation fields.
"My commitment to FAC members and constituents comes at a critical time for the aviation industry, as we respond and recover from COVID-19," said Sierra. "I'm looking forward to helping the Council address issues that are important for the future of Florida airports."
Learn more about VHB's aviation services.