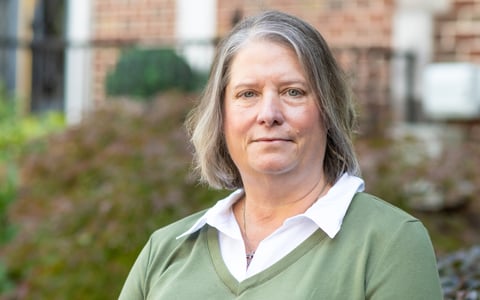 Stephanie Roberts, AICP, ENV SP, has joined VHB as Environmental Transit Planning Manager in Atlanta. She brings broad experience with long-range planning, environmental guidance, and transportation infrastructure to Southeast transit and rail projects.
Stephanie's project management experience includes leading multi-disciplinary teams in environmental document preparation and alternatives analysis for state and federal agencies, including the Georgia Department of Transportation (GDOT), Metropolitan Atlanta Rapid Transit Authority (MARTA), California High Speed Rail Authority, and the Honolulu Authority for Rapid Transportation. Her insight helps clients manage large on-call contracts and implement critical capital programs that connect communities to opportunity, including high-speed rail construction, bridge upgrades, transit stations, and first mile/last mile projects.
Stephanie has a successful track record of leading a diverse team of environmental specialists in complex studies for infrastructure improvements, particularly for FTA-funded projects. Her ability to help unite stakeholders and find consensus has served to advance major transportation projects, including Honolulu Rail Authority transit and California High-Speed Rail projects. She also holds advanced certification as an Envision Sustainability Professional (ENV SP), a globally recognized approach to sustainable, resilient, and equitable infrastructure.
"Stephanie's perspective and diverse skillset is a great addition to our growing transit and rail practice in the Southeast," said Fabricio Ponce, Atlanta Managing Director. "Her multi-disciplinary background in planning and environmental issues, including prior work with GDOT and MARTA, perfectly complements VHB's growth and the comprehensive services we offer clients."
Stephanie received her Master of Science in Urban Studies from the Maxine-Levin College of Urban Affairs at Cleveland State University and Bachelor of Arts in Geography from Bowling Green State University. She previously served as President of the Middle Tennessee chapter of Women in Transportation (WTS) and is active in the American Planning Association.
Learn more about VHB's transit and rail experience and connect with Stephanie via email or LinkedIn.