Historic Milledgeville, Georgia, was recently named one of the Coolest Small Towns in America, and was also home to famed American author Flannery O'Conner. City officials know the value of place in people's lives and memory. When Graham Homes, a historic public housing community developed by the Milledgeville Housing Authority (MHA), was scheduled for renovation and partial demolition, city and county officials asked VHB to document and digitally preserve the community's history for future generations. VHB architectural historians used GIS (geographic information systems) web-based technology to create a digital Esri ArcGIS StoryMap that documents the importance of public housing to Milledgeville.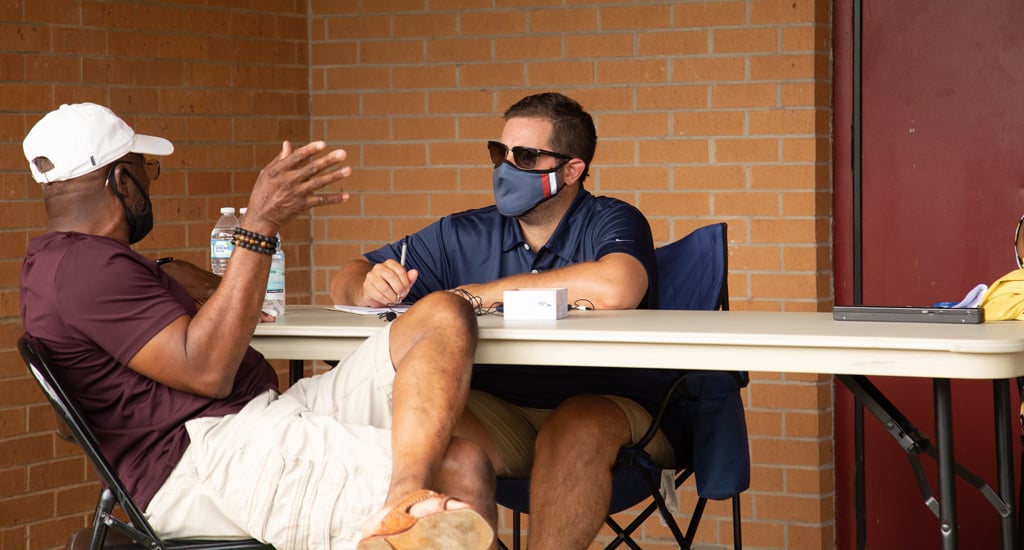 The redevelopment and renovation of Graham Homes in Milledgeville is taking place under the purview of the U.S. Department of Housing and Urban Development, which is subject to Section 106 of the National Historic Preservation Act of 1966 that seeks to preserve historic resources for future generations. Section 106 requires that a project with the potential to cause adverse effects to historically significant resources should include mitigation efforts to preserve and protect its history.
VHB's preservation efforts involved an integrated team of architectural historians, GIS analysts, and cultural resources professionals. This holistic approach to historic preservation allowed teams to quickly synthesize and communicate data in a way that clients can also share with the public. The team utilized a wide variety of primary sources to document and preserve the community's history, including historic photos, maps, public surveys, phone interviews, and in-person oral histories garnered from residents at public engagement events.
"There are a number of advantages of using technology and innovative solutions like GIS to preserve Graham Homes' history," said Derek Anderson, Senior Architectural Historian at VHB. "The StoryMap link is accessible and can be shared widely with community members, families, or in classrooms to accompany lesson plans. Users can interact with the GIS-based stories so that history comes to life with deeds from the Baldwin County Courthouse, decades-old architectural blueprints, and maps and photos with the ability to zoom in for a closer look. This approach also takes a broader look at how the Graham Homes development mirrored the growth of public housing across the U.S."
The story of Graham homes began with its namesake, Robert Graham, a former enslaved person whose family, after his death, ultimately conveyed several acres of land to the city for the development. The development includes 165 units of affordable one-to-five-bedroom homes, and upon its establishment in the 1960s, became a significant community for many of the city's African American residents.
Prior to the kickoff of the current redevelopment and modernization efforts, VHB also organized and led an Open House to gather oral histories from current and past residents.
"One resident who moved in during the 1960s spent his entire youth in Graham Homes and told us how it was such a great place to grow up," said Derek. "He remembered neighbors taking care of each other's children and growing vegetables in their gardens."
VHB also created and distributed postcards at historical societies and other locations through the area to share the StoryMap and important history of Graham Homes with a broader public.
For more information about how VHB can help state and local governments partner with community organizations to preserve resources for further generations, contact Derek.
Learn how VHB Cultural Resources team helps communities document and preserve history.