As part of a Connecticut Department of Transportation (CTDOT) contract for public transportation support services, VHB is working on the Stamford Transportation Center (STC) Master Plan. It includes a comprehensive review and evaluation of the site and surrounding area, in addition to recommendations for improvements that will increase public and private transit use as well as enhanced vehicular, bicycle and pedestrian access to the STC – the busiest passenger rail station and second busiest transportation center in Connecticut.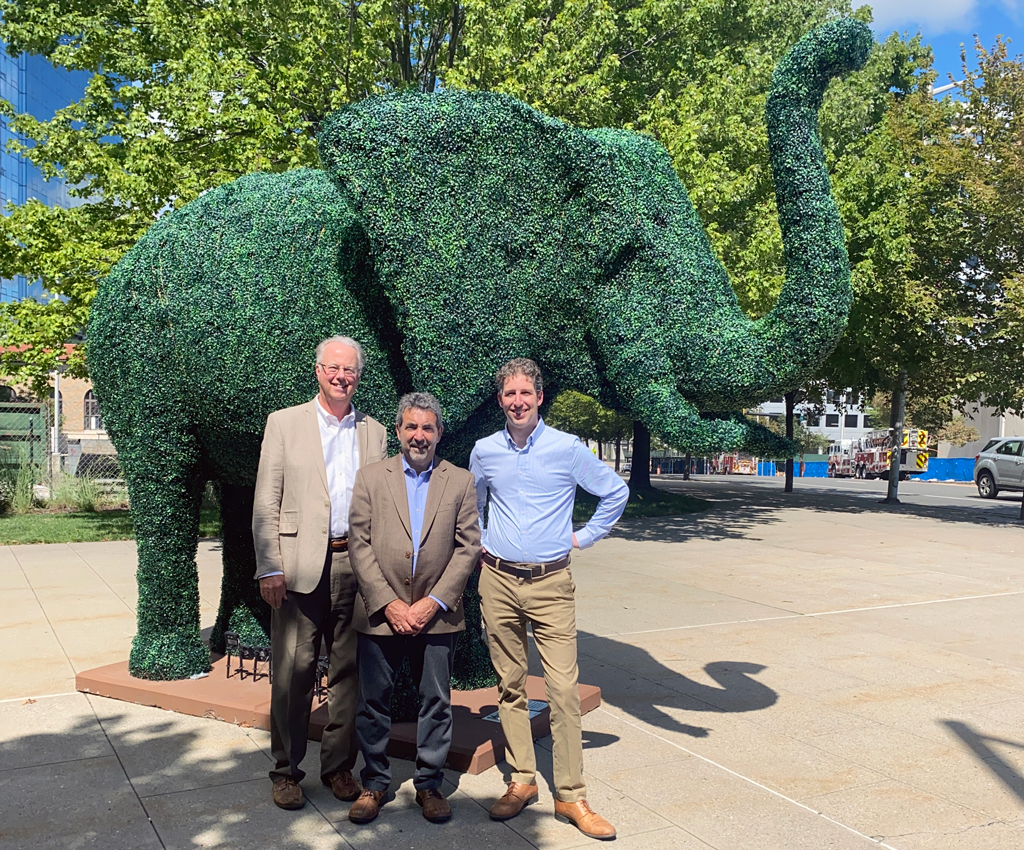 "VHB's goal is to create a future-focused master plan for the STC that transforms the complex into a visitor-friendly, sustainable, equitable, best-in-class facility," said Tony Sardilli, VHB's Project Manager.
As part of the STC Master Plan process, CTDOT also established the Stamford Transportation Advocacy Team (STAT). It's comprised of representatives from local businesses and community organizations that will help guide the development of the plan and offer input and suggestions. Engagement of the STAT is an important part of the overall process.
To raise awareness of the Master Plan and promote use of the facility, VHB partnered with the Stamford Downtown Special Service District (DSSD), an organization that manages, enhances, and promotes the Business Improvement District in Stamford to attract local and regional audiences. For 29 years, Stamford Downtown has hosted Art in Public Places and this year's exhibit, HedgeFun in Stamford Downtown, features 16 animal-shaped topiaries that are decorated with solar lights. VHB is a proud sponsor of Ellie Font, a 12-foot-tall elephant located adjacent to the STC on the corner of North State Street and Federal Street. Other notable topiaries placed throughout downtown include Beary Potter, Bee Happy, Dolly Llama, Funky Monkey, and Holy Cow. The exhibit is on display through September 2022.
"VHB is proud to support the DSSD's work in bringing a summer of beauty to downtown Stamford," said Ken Schwartz, VHB's Planning + Design Service Leader.
To learn more about VHB's involvement with the Stamford Transportation Center master plan, contact Tony Sardilli.