The University of Virginia's (UVA) new luxury hotel at the Darden School of Business, The Forum Hotel, has been recognized by Engineering News-Record (ENR) Mid-Atlantic as one of the 2023 Best Projects in the Residential/Hospitality category. The 196,000-square-foot hotel will serve as a venue for UVA's Darden School of Business, hosting speaking engagements, networking events, and student panels, while also providing accommodations for visiting guests, student families, and alumni. VHB provided civil engineering, utility coordination, and stormwater management services.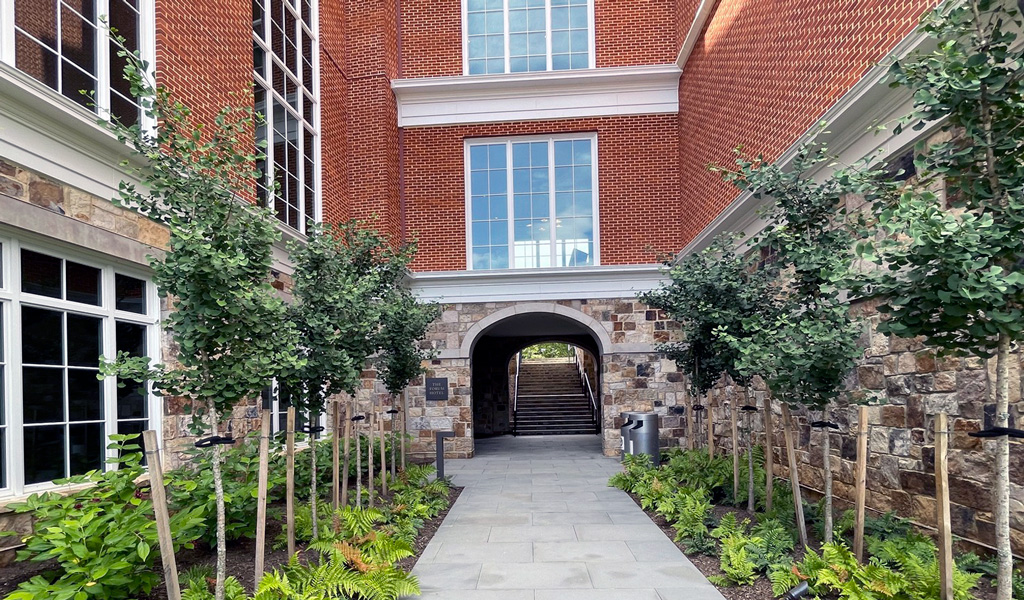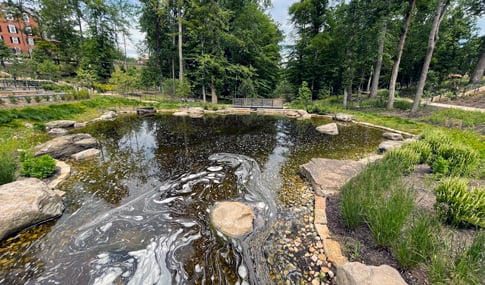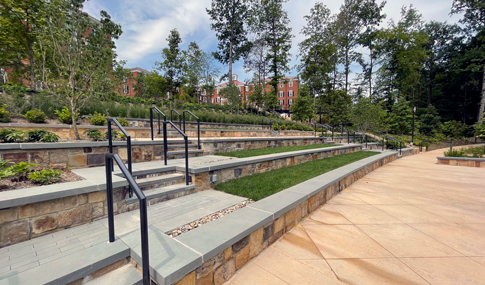 As lead architect, Cooper Carry designed the five-story inn which includes 198 rooms, meeting and conference spaces, and a five-acre arboretum and botanical gardens. VHB provided critical insight on the design, which included a regional stormwater amenity integrated with the Arboretum; rainwater and condensate harvesting system for irrigation and recirculating fountain use; utility infrastructure; and vehicular and pedestrian circulation design. The general contractor for the project was W.M. Jordan.
"The Forum Hotel is a great example of the University's commitment towards achieving excellence," said Charlene Harper, PE, PLA, LEED AP, Project Manager. "It will help foster the educational experience of the Darden School, promote connectivity across the North Grounds, and blend seamlessly into the historical landscape."
ENR, one of the engineering and construction industry's most authoritative publications, recognized Best Project-level winners for their ability to overcome challenges and their overall contributions to the industry and community. Best Project winners will be featured in an upcoming issue of the ENR Mid-Atlantic and recognized at an awards event on November 2 in Baltimore, Maryland.
To see the full list of the 2023 Mid-Atlantic Best Project award winners, visit ENR's Mid-Atlantic Awards page.