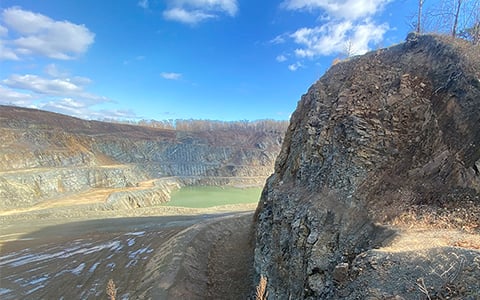 Continuing its long-term partnership, Mercer County recently renewed its environmental consulting and engineering services contract with VHB. Building on more than 12 years of service, VHB originally worked alongside Mercer County to identify, remediate, and close out contaminated sites to adhere to New Jersey's Site Remediation Reform Act (SRRA). Based on successful remediation work, Mercer County has since expanded the existing on-call contract to include due diligence services for open space acquisitions, drinking water management and testing, and air permit renewals at various facilities throughout the County.
In addition to managing New Jersey Department of Environmental Protection (NJDEP) cases, VHB is performing investigation and remediation work on open County-owned properties. Under the renewed contract, anticipated projects for 2023 will include site remediation, open space preservation, Green Acres reporting, managing park properties to confirm accessible clean drinking water, overseeing the drinking and wastewater programs—including treatment system infrastructure improvements specific to the Mercer County Correctional Center—and assessing air quality in potentially impacted County buildings.
Led by Senior Project Manager Yvonne Jamieson, the team will continue collaborating with Risk and Insurance, Corrections, Buildings and Grounds, Parks Commission, and Planning Departments within Mercer County. Yvonne has worked closely alongside Mercer County while managing the contract for more than nine years, leading projects at locations such as Hopewell Valley Golf Course, the Princeton Country Club, and the Mercer County Correctional Center.
"It's an honor to have our client's trust in us manifest itself through a 13-year-long partnership," said Yvonne. "We have worked synergistically with Mercer County over the years to reduce the threat of contamination to public health, safety, and the environment in its communities, leveraging VHB's field-tested knowledge, creativity, and advanced tools to deliver cutting-edge solutions along the way. Our team looks forward to continuing our partnership and enhancing environmental responsibility."
To learn more about how VHB partners with local municipalities throughout New Jersey to provide environmental remediation services, visit our Site Investigation & Remediation page or contact Yvonne Jamieson or Laura Brinkerhoff.