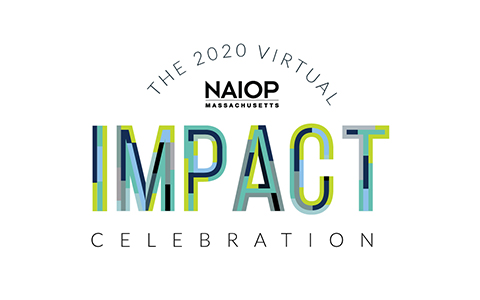 As a long-time supporter of NAIOP Massachusetts, VHB was delighted to win first place at the commercial real estate association's Impact Awards, in the Diversity, Equity & Inclusion Response category. The event, held virtually on December 2, celebrated member firms that have positively impacted communities across the Commonwealth in response to both the pandemic and to social and economic injustice. This year's focus on the well-being of our communities reflected the recognition by NAIOP-MA of the critical role that commercial real estate developers play in shaping the world we live in. VHB President and CEO Mike Carragher and several team members proudly attended the event and received the award.
"This award is an honor that resonates at every level within our organization," said Mike. "At VHB we are committed to building and sustaining a diverse, equitable, and inclusive organization because only in such an environment can each of us become our best self, growing and evolving through a dialog of many voices—and elevating our humanity in the process."
DEI is deeply embedded in VHB's culture, and we have been a leader in taking concrete steps to move our company and our industry forward on these pressing issues. When protests erupted around the world following George Floyd's murder, the VHB community came together and raised $50,000 for two organizations committed to racial justice and social equity—The Loveland Foundation and The Southern Poverty Law Center.
Knowing that ideas must be translated into action in our communities and infrastructure, VHB hosted a panel discussion with national thought leaders, Post Pandemic Bike/Ped Accommodations and Systemic Racism. The discussion drew upon panelist Julian Agyeman's article, "Poor and black 'invisible cyclists' need to be part of post-pandemic transport planning too," and was designed to promote awareness about how our approach to planning and design can either challenge or perpetuate systems of inequity.
To advance DEI at the corporate level across our industry, Mike Carragher and Chief People Officer Keri Kocur spearheaded the ACEC DPC Diversity and Inclusion Working Group with Woodard & Curran and RS&H. The working group, comprised of 22 ACEC member firms, published a report highlighting best practices and lessons learned for the industry.
VHB also launched an internal series of Community Conversations to bring our people together to talk, listen, and learn from one another—in partnership with VHB IDEAL, an employee-driven group focused on DEI. These open meetings, attended by hundreds of VHBers, were shaped and facilitated in collaboration with veteran DEI consultant and strategist Gwen Crider, who has been working with VHB's leadership team for the past two years. Complex topics addressed included implicit bias, unearned privilege, and allyship in the workplace.
Our work internally continues, with initiatives that include an Unconscious Bias Awareness Workshop being rolled out company-wide, a DEI Steering Committee, and industry presentations led by people across our footprint. As a company, we continue our commitment to breaking down barriers, advancing our industry, and creating an open environment that welcomes and celebrates everyone. The work will not be done today or tomorrow—we recognize that the journey is ongoing, and that staying engaged is the key to progress.
To learn more about VHB's DEI efforts, please contact Elizabeth Bennett.