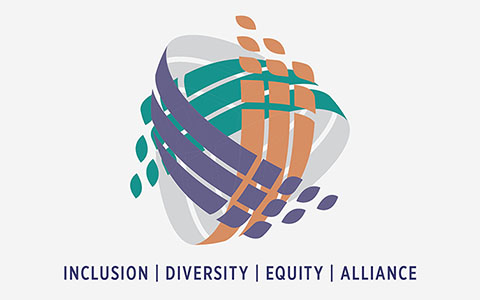 VHB's Employee Resource Group VHB IDEAL—Inclusion, Diversity, and Equity Alliance—has been honored with the 2020 Rosa Parks Diversity Leadership Award, given by the WTS NC Triangle Chapter in recognition of the group's significant contributions promoting diversity, inclusion, and multi-cultural awareness among our peers and throughout the industry. The award will be presented at the annual Go-Gala Awards Banquet in May.
VHB IDEAL has grown to include 179 employees since it was officially established in mid-2018. Dedicated members have partnered with VHB's People + Culture Team to promote awareness around Black History Month, Women's History Month, Hispanic Heritage Month, Asian and Pacific Islander American Heritage Month, LGBTQ Pride Month, National Disability Awareness Month, and Veterans & Military Families Month. Awareness programs include company-wide communications, social media, and lunch and learn opportunities. Since its founding, VHB IDEAL has gained momentum and is helping to promote a sense of inclusion and support for all employees.
"Diversity, equality, and inclusion should not be buzz words or just the latest trending topic," said Kevin Wright, a Senior Site/Civil Designer in VHB's Boston office and a co-chair of VHB IDEAL. "These issues have been, and continue to be, a struggle in the history of our nation. Advancing D&I requires dialogue, engagement, advocacy, and action. We are a better company if we employ the best and the brightest from all walks of life and we interact and learn from one another, giving a space for everyone to be themselves."
Erika Sutton, VHB IDEAL co-chair and Transportation Designer in the Atlanta office, added, "While there is still room for growth, VHB has made great strides to show its dedication to diversity and inclusion. I'm grateful to be a part of an initiative that seeks to create an inclusive workplace environment, and I look forward to VHB IDEAL's continued growth in helping to raise awareness about the importance of diversity so that we may better understand one another."
Taruna Tayal, Regional Applied Technologies Service Leader in the Mid-Atlantic, nominated the group for the award and has high regard for their mission and accomplishments. "Diversity and inclusion are part of VHB's core values," she said, "and our people, including senior leadership, live and implement those values on a daily basis."
Danielle Civitillo, one of VHB IDEAL's founders, was also recognized at a recent Autodesk University conference, where her presentation on diversity and inclusion was rated in the top 50 out of almost 700 unique sessions. "It's quite an accomplishment," said Ryan Noyes, Director of Innovative Project Delivery. "We're very proud of Danielle and grateful for her leadership on this important issue."
Advancing diversity and inclusion within the AEC industry has been a strategic priority for CEO Mike Carragher and Chief People Officer Keri Kocur. Recently, Mike co-led the ACEC DPC Diversity & Inclusion Working Group (DIWG) comprised of D&I leaders from 21 AEC firms working to create more inclusive environments throughout our industry so that everyone is able to bring their whole, authentic self to work. The DIWG spent the past year working together and sharing best practices and challenges around D&I initiatives, affinity groups/employee resource groups, and awareness programs with the goal of developing reference material for the industry.