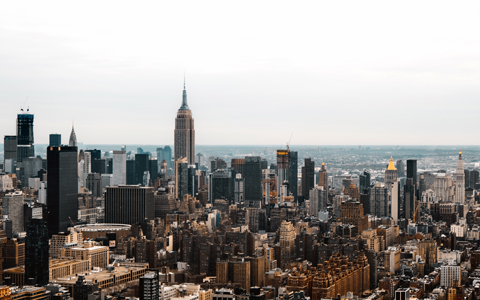 New York City is embarking on a momentous journey to address its housing shortage and affordability crisis through the "City of Yes for Housing Opportunity" initiative. This historic endeavor aims to create more than 100,000 homes for approximately 250,000 New Yorkers, reshaping the city's housing landscape to provide greater affordability for working people and families. Dedicated to helping communities overcome the barriers to residential development, VHB is excited to play a significant role in this creative approach to affordable housing in New York City.
Complex zoning constraints have long limited affordable housing opportunities in New York City. The City of Yes for Housing Opportunity marks the largest pro-housing reform to ever impact New York City's zoning codes and the first instance where a mayoral administration has proposed citywide housing expansion. With mounting rent pressures forcing more New Yorkers into shelters, the initiative is designed to empower those who have built the city to remain in it, fostering an inclusive and equitable "City of Yes."
This landmark initiative encompasses a comprehensive strategy focused on creating homes across all five boroughs, eliminating exclusionary zoning practices, and repurposing vacant office spaces into homes for New Yorkers. Additionally, it will strive to promote vibrant, mixed-use districts, transit-oriented developments, shared living opportunities, and more.
"At VHB, we understand the daily challenges New Yorkers face due to the housing crisis—rising rents, limited options, long commutes, and instability," said David Quart, Northeast Real Estate Market Leader at VHB. "Our technical know-how, passion, and dedication align perfectly with the initiative's goals to alleviate these issues. We are proud to have this opportunity to contribute to the critical transformation of New York City into a more accessible place for all."
VHB is partnering with the New York City Department of City Planning (DCP) as the Environmental Impact Statement (EIS) consultant for the project, providing crucial support for this citywide text amendment. As a trusted advisor, VHB is working closely with DCP to develop a strategic plan and approach for addressing the unique challenges and complexities of this initiative, including determining the best practices, frameworks, and analytical methods for evaluating the scope of the proposal and for assessing the potential for environmental impacts.
VHB's involvement in this program stems from the company's on-call contract with DCP, which has spanned more than a decade. A testament to the city's confidence in VHB, DCP recognized VHB's ability to adeptly navigate the complex challenges associated with this groundbreaking initiative and successfully execute such a substantial project.
"Our partnership with DCP is built on a foundation of trust and collaboration," said Allison Ruddock, Director of Planning at VHB NYC. "We are deeply honored to be recognized as the city's thought partners and are eager to leverage our successful history navigating complex projects for DCP. This historic effort will profoundly impact the lives of New Yorkers citywide, and we are excited to be a part of it."
In their united commitment to building a city that's affordable, VHB is proud of its partnership with DCP. Together, they are saying "yes" to a more inclusive, dynamic, and equitable future for New Yorkers.
For more information about the City of Yes for Housing Opportunity initiative and VHB's role, please contact Allison Ruddock or David Quart.
Learn more about VHB's future-focused solutions to the affordable housing crisis today.