Central Brooklyn contains some of the most vulnerable and underserved communities in New York State. The Vital Brooklyn Initiative, with its goal of transforming Central Brooklyn, is introducing a new model for community development and wellness, leveraging State programs and resources to empower New Yorkers in these neighborhoods to improve their overall wellbeing. VHB is working with major developers, including Monadnock, Douglaston Development, and L+M Development Partners, selected by New York State Empire State Development (ESD) to provide civil engineering, transportation, environmental review and agency coordination support services. VHB is partnering with these developers on several key projects within the Vital Brooklyn Initiative, including asset repositioning projects that redevelop underutilized or abandoned facilities into new affordable housing and related uses.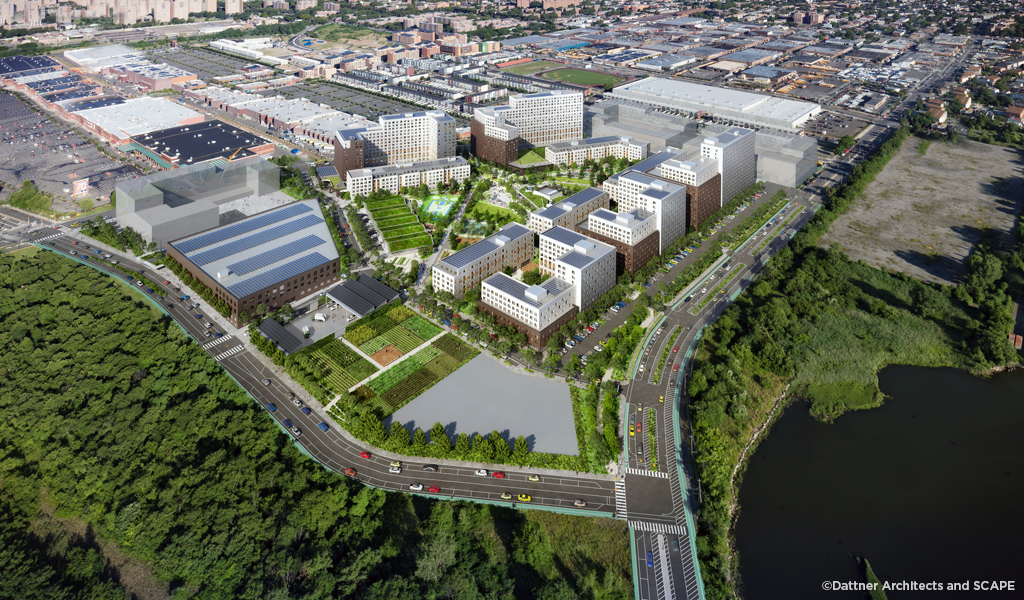 The Vital Brooklyn Initiative was created in response to a New York State-issued study conducted by Northwell Health to develop recommendations for providing comprehensive, sustainable health care to residents of Central Brooklyn, called The Brooklyn Study: Reshaping the Future of Healthcare. Using the data collected, the community development program offers a holistic approach that focuses on eight integrated areas of improvement:
Open Space and Recreation—maximizing green space and recreation facilities within walking distance
Healthy Food—connecting families to fresh food sources and building healthy habits
Education—expanding school support services and introducing nature-based learning programs
Economic Empowerment—providing skilled job training and financial literacy tools
Community-Based Violence Prevention—offering support for victims of violence and expanded prevention programs, as well as positive youth engagement
Community-Based Health Care—increasing access to health care through new facilities and expansion programs
Affordable Housing—introducing new housing options that offer expanded health and supportive services
Resiliency—investing in renewable and resilient energy sources, including green jobs training
One of the largest projects within the initiative is the Alafia, which is being developed by L+M Development Partners in partnership with ESD and New York State Homes and Community Renewal (HCR) as well as Apex Building Group, RiseBoro Community Partnership, and Services for the Underserved (S:US). The project will transform an approximately 28-acre site into more than 2,400 units of affordable and supportive housing, commercial and community amenities, 30,000 square feet of healthcare facilities, and new open space by repositioning current assets and developing new structures.
"Vital Brooklyn is an exciting initiative due to its focus on creating a more sustainable, resilient, and equitable future for Central Brooklyn communities," said David Quart, Northeast Region Real Estate Market Leader. "It's work on projects like this that allow VHB to demonstrate our team's integrated services approach, and partner with our developer clients and public agency partners to improve the health and well-being of underserved communities."
VHB's civil engineering, transportation, environmental review, and agency coordination services will help developers advance projects through the public review process. To date, VHB has provided agency coordination with the Department of Transportation (DOT) Roadway Network, the Fire Department of New York (FDNY), the Department of Buildings' (DOB) New Building filing, and Department of Environmental Protection (DEP) Water Distribution, among others.
For more information, contact David Quart.