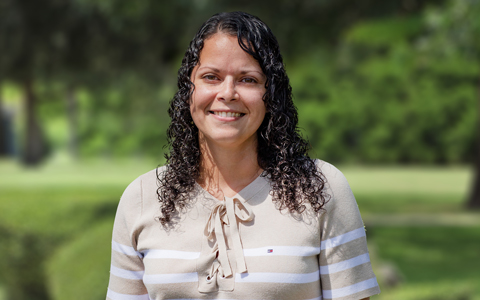 VHB welcomes Ivys Ocasio Santiago, PLS, PSM, as Geomatics Project Manager. Ivys will lead data-informed and technology-enabled geomatics professionals and survey engineering teams on critical projects that capture and parse land data for private clients, large municipalities, and transportation agencies across Florida and Massachusetts.
Ivys is a licensed Professional Land Surveyor in both Florida and Massachusetts and joins VHB at a time of extensive population and development growth in both regions. She will lead in-house geomatics teams comprised of land surveyors, field technicians, AutoCAD professionals, GIS analysts, drone pilots, remote sensing specialists, and data technicians.
Geomatics is often one of the first phases in a project design and can provide a solid foundation for a project's success. Ivys' experience applying leading technologies and applications to engineering, mapmaking, land evaluation, and construction projects elevates innovative data collection and integration, offering clients across all VHB markets advanced field survey data.
"With populations increasing on the East Coast, it is imperative that the survey data and metrics we provide for clients is accurate, on-time, and within budget," said David McCrary, PLS, Southeast Region Geomatics Manager. "Ivys brings a passion for GIS, reality capture, and survey engineering to our team."
Ivys' geomatics experience includes working with both public and private clients including Massachusetts Department of Transportation (MassDOT) and Massachusetts Bay Transportation Authority (MBTA), where she led survey services to support MBTA's solar infrastructure program at parking facilities, including solar carports and rooftop parking canopies.
"Ivys' leadership in geomatics and attention to detail will strengthen VHB's relationships with transportation and energy clients across the U.S. and position our team for success," said Glen Johnson, PLS, LLS, Geomatics Director.
Ivys earned a Bachelor of Science in Surveying and Topography and a Bachelor of Science in Civil Engineering from the University of Puerto Rico. She is a member of the American Surveyors and Mappers Council in Florida.