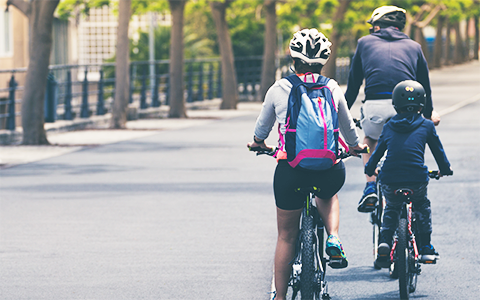 Where we live, work, and play—and how communities are designed to incorporate all three—has as an enormous impact on our health and well-being.
Since completion of our award-winning Parramore Comprehensive Neighborhood Plan—Florida's first Healthy Community Design (HCD) plan—VHB has made tremendous strides in creating healthier and more sustainable communities. Furthermore, COVID-19 has accelerated the need to address existing health concerns and equitable access to community resources in how we plan and design the built environment.
VHB has developed a Healthy Mobility Model to assist our clients in making decisions that may affect public health and well-being for generations. The Healthy Mobility Model correlates land use, urban design, and transportation factors in assessing the built environment's impact on public health, leveraging big data to help make informed decisions related to physical improvements and policy decisions that contribute to better health outcomes. The model can be used at all scales, from neighborhood and corridor planning to long-range regional visioning. VHB has applied the Healthy Mobility Model to several ongoing projects in the southeast, including the StPete2050 Vision Plan and the Tropicana Field Site Study
Additionally, VHB is leading conversations across the industry to highlight the importance of Healthy Community Design. Our community planning team contributed to the Transportation Research Board's (TRB's) National Cooperative Highway Research Program (NCHRP) Report 932, A Research Roadmap for Transportation and Public Health. It features contributions from VHB's Lauren Blackburn, Kara Peach, Curtis Ostrodka, and Margaret Tartala. The report builds upon existing research to provide a strategic roadmap for future research needs on the policies, processes, data, models, and tools that incorporate health outcomes into transportation decisions. Systematic and implementable research is an effective way to look for solutions, especially when it comes to building healthy communities.
Understanding the relationship between health, transportation, and the built environment is critically important. VHB is committed to advancing the principles of Healthy Community Design in the work that we do, making the healthy choice the easy choice, and continuing to enhance the livability of our communities with sustainable solutions.