The City Planning Commission, New York City Council, and Mayor's Office recently voted to approve zoning amendments to the Special West Chelsea District (WCh), which will cover two full-block, historic buildings: Starrett-Lehigh Building and Terminal Warehouse. The rezoning allows broader uses than permitted under the previous zoning and places caps on the amount of floor area that can be occupied for certain uses. The new zoning allows our clients to lease space in the existing buildings to a more diverse range of tenant types not currently allowed by zoning, including destination and experiential retail, light manufacturing, and office space, adding the flexibility needed to respond to changes in the economy over the long term.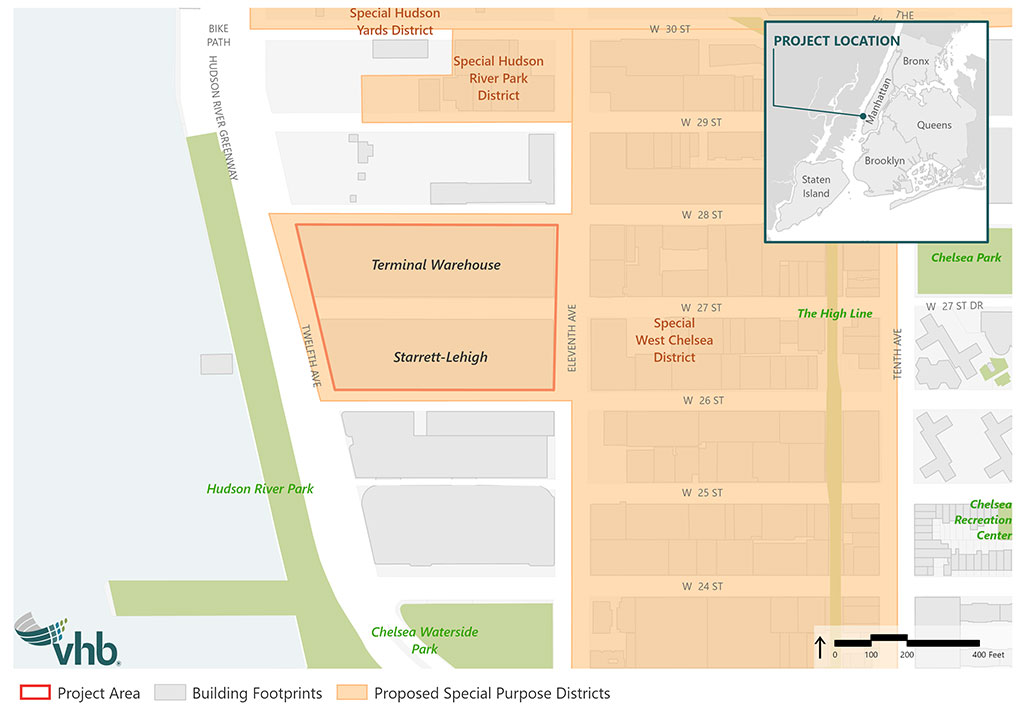 Both properties hail from a time when the area was a port gateway, which fell into disuse in the latter part of the 20th century but has been recently revived through adaptive reuse and asset repositioning of industrial buildings, piers, and public spaces. In 1890, the Terminal Warehouse was built as a freight warehouse to pack, store, and ship goods. The Starrett-Lehigh Building was constructed in 1931 as one of the first full-block freight terminals of its scale, which included multiple floors for warehouses, manufacturing, and office uses. Combined, the buildings contain more than 2.9 million square feet and are undergoing a major asset repositioning. Terminal Warehouse is also adding six stories of premier office space into a new rooftop.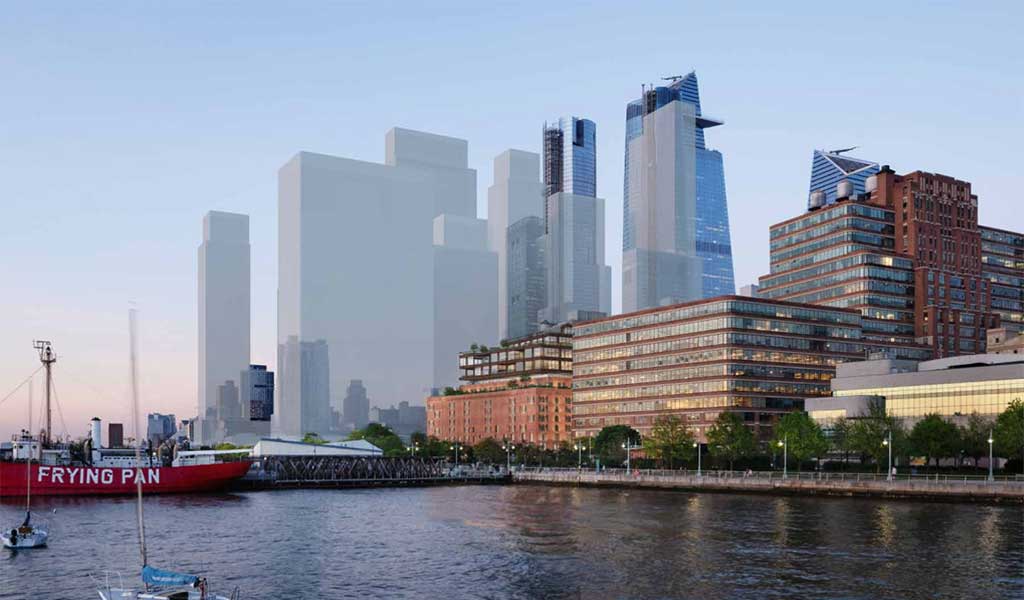 VHB provided environmental and transportation services in partnership with clients RXR (which owns Starrett-Lehigh) and a joint-venture between L&L Holding Company and Columbia Property Trust (which owns Terminal Warehouse) to advance the project through the public review process. VHB conducted a comprehensive Environmental Impact Statement (EIS) as both clients undertook as-of-right building improvements. The timing of the review was carried out so the clients would have ample time to begin outreach to potential new tenants.
"We're thrilled with the City's approval to advance this transformative project, which will provide exciting, new economic opportunities while welcoming a diversity of businesses into the historic West Chelsea neighborhood," said David Quart, Northeast Real Estate Market Leader. "The approvals create the flexibility of use that is critical for these iconic buildings to adapt to an evolving marketplace, futureproofing them for the needs of new tenants, customers, and neighbors."
For more information, contact David Quart.