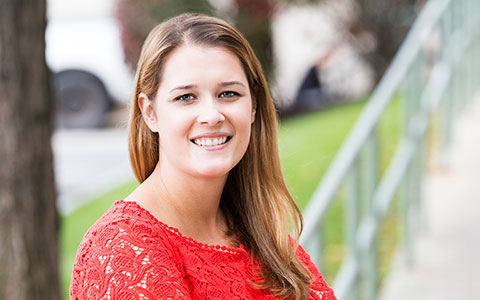 VHB is excited to announce Brianne Belschner as AutoDesk Model-Based Design Lead, bolstering the firm's use of model-based design and technology to solve our clients' and communities' most complex challenges. In her new role, Brianne will elevate the use of model-based design on a firmwide scale, through extensive training programs, process development, and product integrations, supporting VHB's emphasis on driving data-informed and technology-enabled initiatives across the company.
Having been at VHB for more than 11 years as a design and technology leader, Brianne has always been drawn to model-based design and the elements that have allowed her to push the limits of design and deliver comprehensive and efficient design solutions to clients. She will use her experience and passion for technology to encourage team members to fully embrace MBD, expand their technical skillsets, and surpass client expectations and needs through efficient and high-quality deliverables.
"Brianne's passion for model-based design and experience implementing it across VHB is critical as we continue to enhance our technology capabilities to better serve our clients," said Dave Mulholland, Chief Technology Officer.
Brianne is an Envision Sustainability Professional and holds a Bachelor of Science in Civil Engineering from Syracuse University. Connect with Brianne on LinkedIn or via email.