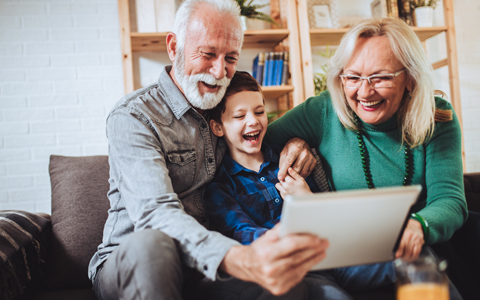 The Massachusetts Broadband Institute (MBI) has launched the Municipal Digital Equity Planning Program, which is dedicated to helping municipalities or other local bodies of government, promote digital equity and bridge the digital divide. Planning activities will result in strategic documents designed to identify a community's needs, interest, and key assets aimed to increase access and usage of the internet for the populations most impacted by the COVID-19 pandemic. The Program will also provide a framework to guide future municipal decision-making and support potential funding sources.
How VHB Can Help
As a prequalified consultant, VHB is prepared to help you bring efficient, effective, and equitable planning solutions to your Massachusetts community through MBI's Municipal Digital Equity Planning Program.
Our dedicated team of community planners and technology specialists follow VHB's Smart Community process—a framework for providing solutions within a complex realm of interrelated issues—and have used this framework to close the digital divide for many communities. VHB has led or partnered on several high-profile projects involving digital equity, including the City of Orlando's Future-Ready City Master Plan, New York State Broadband Mapping projects, and the VDOT Transform I-66 Outside the Beltway project.
Apply Now with MBI
Get started today! Request planning support using the MBI Municipal Digital Equity Planning Application.
You can also contact Luke Mitchell directly or on LinkedIn for assistance and additional information