Cities across the U.S. are looking for ways to expand high-capacity transit—and the suburbs stand to benefit. In Georgia, expanding Metropolitan Atlanta Rapid Transit Authority (MARTA) bus rapid transit (BRT) opportunities to the suburbs is poised to bring land use changes that elevate communities via transit-oriented development (TOD), improving connectivity and spurring economic growth. Last week, the Federal Transit Administration (FTA) announced a $970,000 grant award to MARTA to fund TOD planning around the Clayton County Southlake BRT line—the largest award among 20 cities who received the funds. Working closely with MARTA and prime consultant AECOM, Allison Stewart Harris led the development of the grant application, as well as a critical land use study that contributed to the award.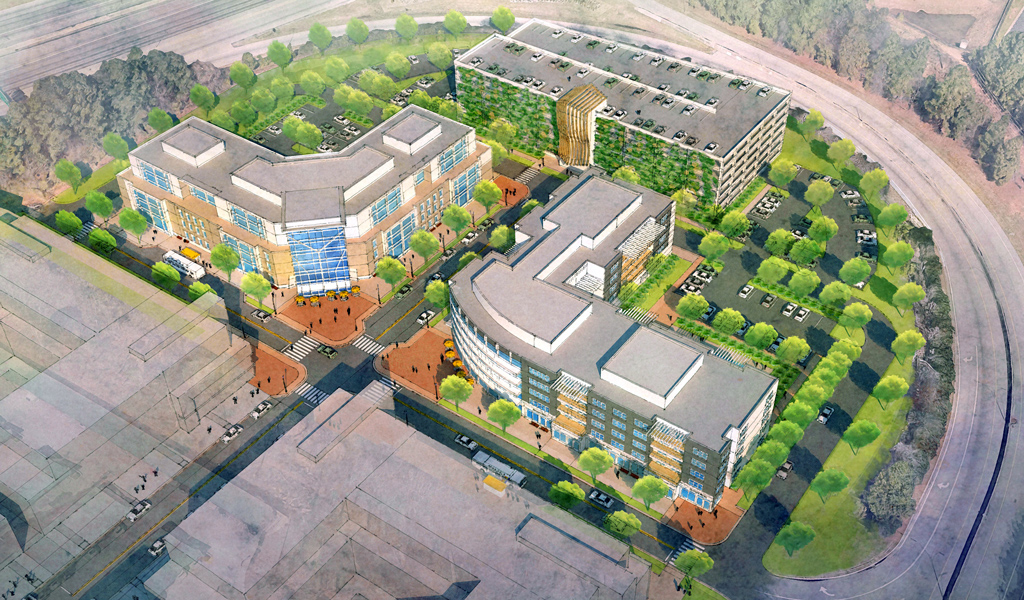 The concept of future BRT stations may be new to residents of Clayton County, the City of Riverdale, and the City of College Park, but preparations for station planning in the area were years in the making. VHB's Clayton County land use study lays the foundation for transit-supportive land uses in established suburban communities. It was an important segue to accessing federal grant monies that will help suburban jurisdictions begin that transition into becoming more walkable, livable places.
"The technical component of the study and grant application focuses on zoning and land use, and the big picture is really about connecting Clayton County to opportunity via BRT," said Grady Smith, Southeast Regional Transportation Director. "The work we are doing will help contribute to the smart, equitable expansion of MARTA service to the county."
VHB's comprehensive knowledge of transit needs in Clayton County, high-capacity opportunities and TOD, coupled with a keen understanding of community planning and stakeholder engagement, was key to moving both projects forward.
The transit-supported land use study provided clarity and direction to MARTA and the local jurisdictions in the development of the Southlake BRT alignment, where miles of low-density suburban development flank the corridor. VHB's proactive, transit-supportive approach examined best practices from around the nation and systematically evaluated thousands of parcels for their future potential to support high-capacity transit. After two years of study and coordination with jurisdiction staff, a MARTA team led by VHB identified the most transit supportive station areas and developed three model zoning ordinances tailor-made for the jurisdictions' transition from car-dependent spaces to multi-modal, mixed use, quality places.
The MARTA application to the FTA Pilot Program for TOD planning was a direct outgrowth of this study. While the area has many assets, the team identified further planning needs to better understand the current real estate market, create people-friendly, multimodal corridors, and integrate innovative stormwater solutions into future infrastructure investments.
VHB is enhancing communities across the metro Atlanta region, including partnering with MARTA on transit hub feasibility studies in Clayton County, South DeKalb and Stonecrest, and working with the Gwinnett Place Community Improvement District (CID) to lead a redevelopment initiative for the Gwinnett Place Mall site.