The National Trust for Historic Preservation announced their 2022 11 Most Endangered Historic Places this month and Historic Jamestown is included on the list. Published annually since 1988, the list helps raise awareness about the threats to some of our nation's most treasured historic sites. In the case of Jamestown, its low-lying location adjacent to the James River makes it vulnerable to flooding, storm surge, and sea level rise. As a partner to Preservation Virginia, VHB is preparing a sitewide resiliency master plan and report for the 22-acre site.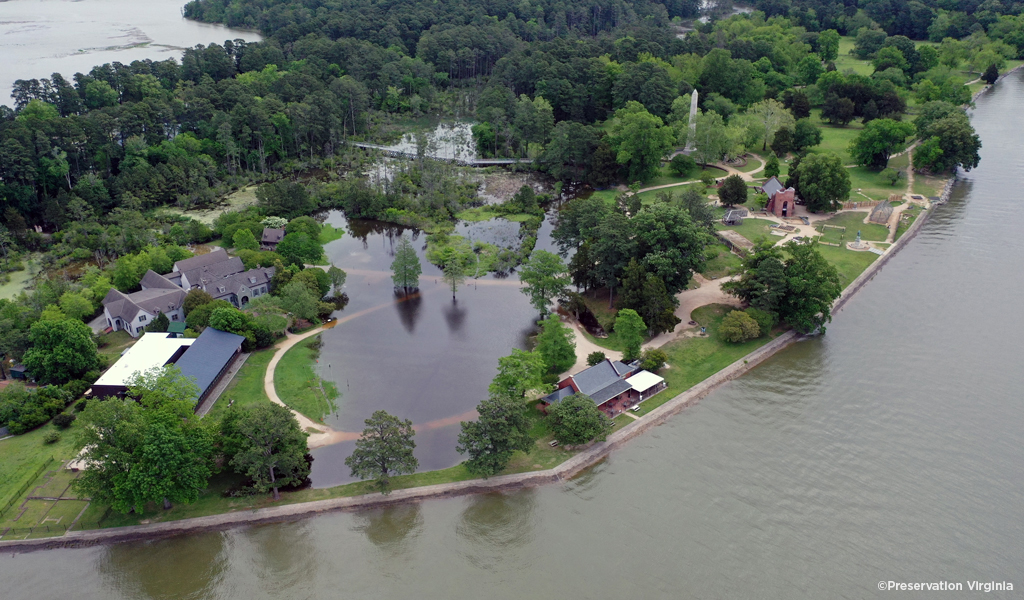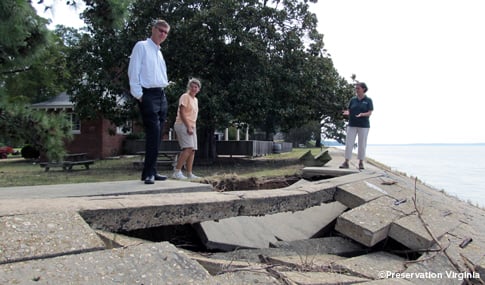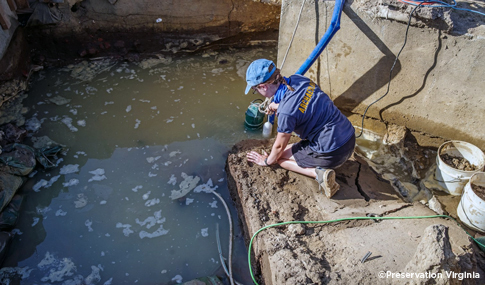 Historic Jamestown holds a significant place in U.S. history as the home of the first permanent English settlement in North America in 1607 and later becoming the first capital of Virginia until 1699. Through Preservation Virginia's archeological efforts since 1994, more than three-million artifacts have been found to help reveal details about the first English colony, the native people, and the first enslaved Africans brought to America. Much of the island where development occurred at Jamestown is surrounded by a fragile ecosystem, including swamps and marsh, in addition to some archaeological dig sites only a few feet from the James River's water edge. As the sea levels continue to rise, there is also significant threat of flooding from large storms, like hurricanes and nor'easters, but also small storms—making even rain showers worrisome.
VHB is developing the framework for the sitewide resiliency plan to define a strategy for future projects. The framework will address needs related to water management, preserving the significant archeology sites, improving the visitor experience, impacts of sea level rise on the island, and the opportunity to plan and develop a more sustainable landscape and environment while keeping with the richness of the surrounding historic landscape and waterfront. VHB solved a similar challenge along a nearby coastline in Norfolk to protect residents in one of the City's historic residential districts. The Ohio Creek Watershed project included more than 2,000 feet of living shoreline stabilization, infrastructure improvements, and water management tactics to protect this community, which frequently faced coastal flooding.
"Preservation Virginia and its partners are taking the right approach to prepare for long-term impacts from flooding and coastal storms," said Stephen Talley, Landscape Architect in VHB's Williamsburg office. "Resiliency is not only about addressing disaster prevention for today—it's proactively thinking about how sea level rise will effect this historic site over the next 50 years and how to balance infrastructure improvements with visitor experience on a significant historic and cultural landscape."
In addition to the sitewide resiliency master plan, VHB is assisting Preservation Virginia on the seawall repair project at Jamestown to address approximately 2,000 linear feet of shoreline that is currently protected by a concrete seawall that requires repair, improvements, and maintenance.
For more information about VHB's environmental services and how we can assist you with addressing climate change impacts, visit our Environmental Services page, or contact our Environmental Service Line Chair, Neville Reynolds.