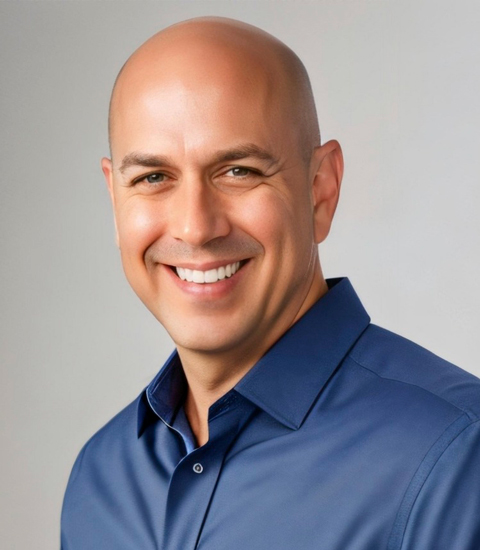 VHB is pleased to announce Joel Serface as our Director of Energy Innovation. With an impressive track record of pioneering the climate tech industry, delivering sustainable solutions, and driving industry innovation, Joel brings a wealth of knowledge, relationships, and experience to the firm.
Joel's appointment comes at a crucial time as the world faces increasing challenges related to climate change and the urgent need for sustainable infrastructure. In his new position, Joel will play a pivotal role in creating and leading VHB's Energy Innovation Group focused on developing and implementing cutting-edge solutions that integrate renewable energy, enhance resilience, incorporate advanced infrastructure concepts and technologies, and drive progress towards a more sustainable future.
"Joel brings vast knowledge and understanding of the entire energy ecosystem and what will be required as we transition toward a zero-carbon future and an unprecedented development era of climate-focused integrated infrastructure," said Kris Dramby, VHB Energy Market Leader. "Joel will leverage his systems thinking approach and extensive track record to drive VHB's delivery of advanced technology and energy solutions for our clients and the communities we serve."
With more than two decades of experience in the clean energy industry, Joel has been at the forefront of many notable projects and initiatives. He co-founded and served as the CEO of two successful renewable energy companies, leading them to national recognition for their groundbreaking contributions to the clean energy sector leveraging innovation, technologies, and advanced analytics. Joel's passion for innovation and sustainability has driven him to work on diverse projects, including solar, wind, energy storage, EV charging, grid modernization, and net energy positive community development. He is a self-proclaimed "recovered venture capitalist" who served as the first Entrepreneur in Residence at the National Renewable Energy Laboratory when he worked with the venture capital firm Kleiner Perkins Caufield & Byers. Joel was rated as one of the Top 101 CEOs in the Energy Space in 2022 by Best Startup US Magazine.
"I am honored to be at VHB, a company that has already guided countless clients in developing their sustainable infrastructure," said Joel. "By leveraging VHB's skillsets in geospatial and big data analytics, artificial intelligence, digital twins, and cutting-edge engineering tools, we can build Integrated Intelligent Infrastructure Solutions that revolutionize the way we plan, design, build, and manage our future infrastructure with our clients and communities."
As Director of Energy Innovation, Joel will collaborate closely with VHB's multidisciplinary teams to develop comprehensive strategies that integrate renewable energy technologies into infrastructure projects across VHB's core markets. His focus will be on harnessing the power of clean energy to address climate challenges, enhance energy efficiency, deliver resiliency, and accelerate the equitable transition to a net energy positive future.
VHB's energy practice has a strong reputation for delivering innovative solutions that balance economic viability, environmental stewardship, best-in-class innovations, and community needs. By combining Joel's strategic vision with VHB's technical capabilities, the company is poised to drive sustainable energy innovation and shape the future of infrastructure across sectors.
Learn more about VHB's energy market and connect with Joel via LinkedIn or email.