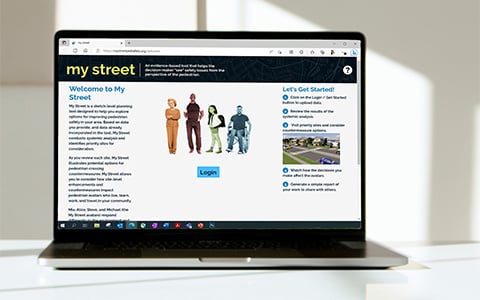 What started out as a United States Department of Transportation (USDOT) competition entry is now an operational tool implemented by the Federal Highway Administration (FHWA) to improve pedestrian safety: My Street. An integrated team of VHB safety practitioners, planners, data scientists, software engineers, graphic designers, and researchers developed My Street in 2018 for the USDOT's Solving for Safety Data Visualization Challenge. This free, web-based tool provides transportation agencies and professionals with a resource for visualizing safety improvements that improve crossings for pedestrians of all ages and abilities.
My Street uses local crash data and uploaded data to automate systemic analysis and create maps showing priority locations for safety improvements. The tool allows the user to select countermeasures for each priority site and test how each of the program's four pedestrian avatars respond to the countermeasure. The tool is an asset for fostering public engagement and stakeholder participation because it effectively conveys the benefits of proposed improvements through visual representations and scenarios generated by the initial Pedestrian Safety Action Plan (PSAP).
"My Street serves as a valuable tool for decision makers, allowing them to view safety improvements from a pedestrian's perspective—fostering inclusivity and well-rounded solutions," said Lauren Blackburn, Senior Project Manager on VHB's Safety team. "With the USDOT Safe Streets for All (SS4A) Notice of Funding Opportunity (NOFO) recently announced, resources like this are needed to help agencies visualize pedestrian safety improvements."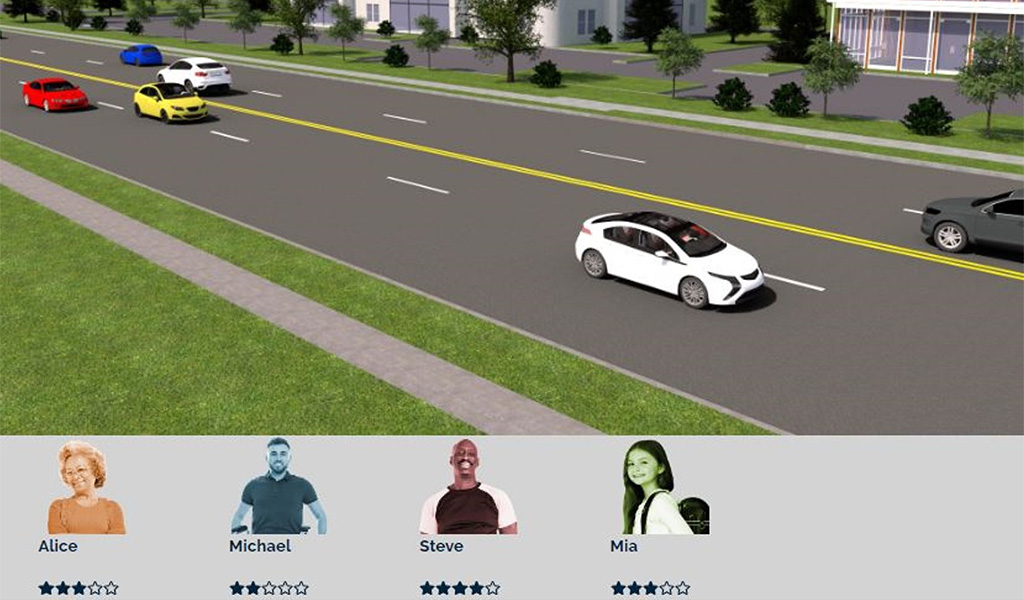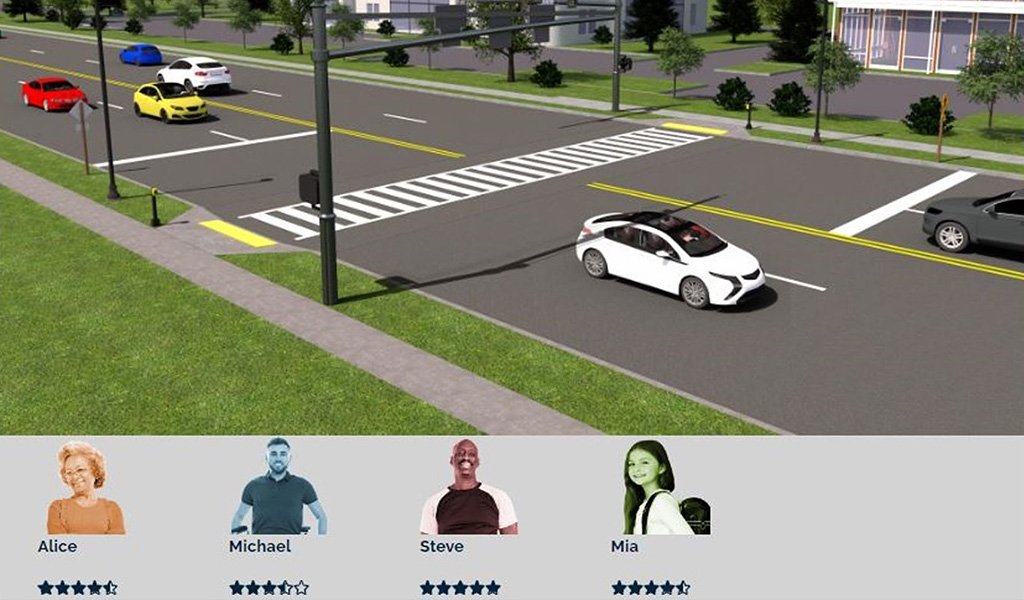 The FHWA and USDOT encourages agencies to use My Street to establish the groundwork for roadway safety and planning and to help them step into the minds of pedestrians to develop safer alternatives for them on streets. Agencies and transportation professionals can utilize My Street to help visualize their projects and communicate the findings to stakeholders and the community during public engagement workshops. The SS4A program provides grant support to local, regional, and Tribal government initiatives that aim to prevent roadway deaths and serious injuries via two grant options: planning and demonstration, and implementation. The SS4A Fiscal Year 2023 NOFO is open until the deadline of July 10, 2023.
Interested in learning more about My Street? Find out more on the My Street home page, or request access by contacting mystreet@vhb.com.