Suffolk City Council has approved the next step for stormwater enhancements in Pughsville, a 400-acre coastal community in Suffolk, Virginia, that suffered significant flooding damage during Hurricane Matthew in October 2016. The approval allows the City to begin property acquisition and right-of-way prior to the construction of a new stormwater management facility and major drainage system. As a collaborative effort between the cities of Suffolk and Chesapeake, the new stormwater infrastructure will help contain more water and mitigate flooding during future rainfall events and storm surges.
Surrounded by miles of waterfront along the Nansemond and James rivers, the community of Pughsville consists mostly of residential development, densely wooded wetland areas, places of worship, and community parks. The catastrophic event of Hurricane Matthew was a historic and substantial storm that caused many homes to flood and necessitated a State of Emergency. Prior to the storm, the area experienced repetitive nuisance flooding, prompting the City to begin a study in 2012 to evaluate stormwater runoff and initiate improvements.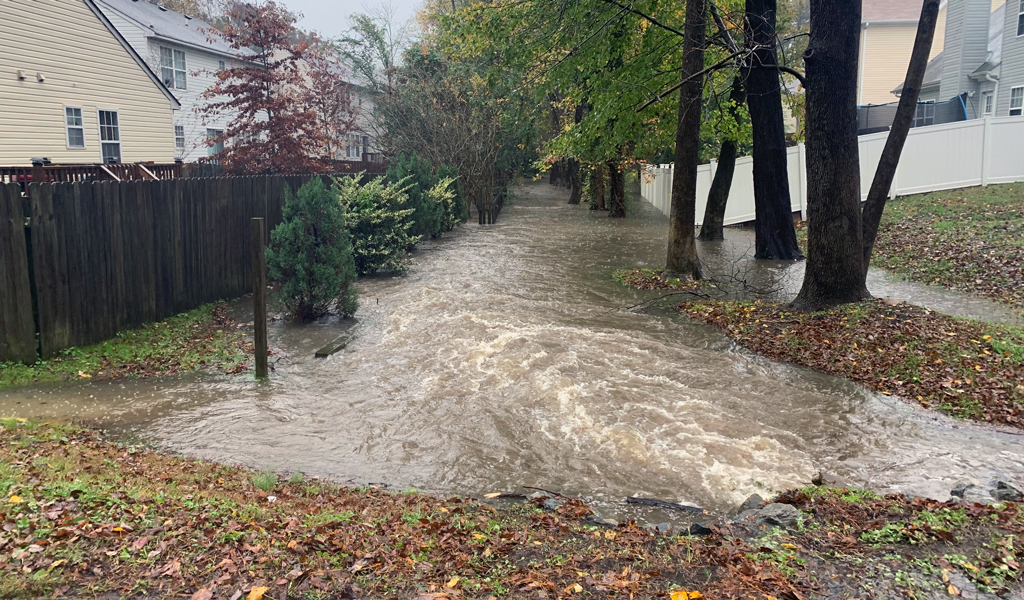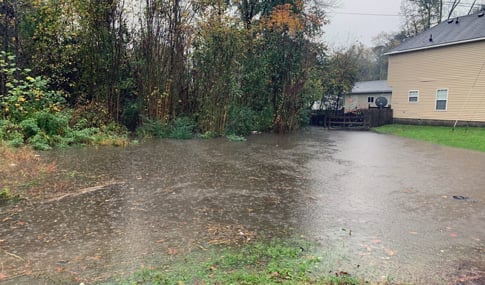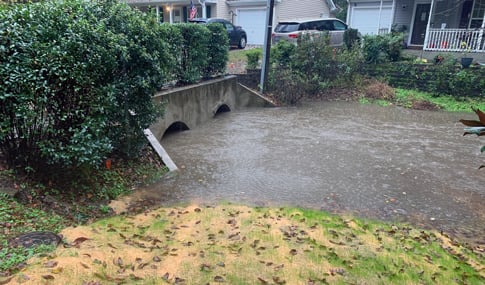 Phase one of the project—completed in 2018—included upsizing and adding more culverts along Town Point Road, one of the main thoroughfares through Pughsville. Phase two of the stormwater and drainage improvements will include a new stormwater management facility and major drainage trunk line once property acquisition and right-of-way is obtained. VHB worked directly with the City of Suffolk and the City of Chesapeake to provide an updated master drainage study of the watershed with options to remediate flooding without increasing flooding downstream to Chesapeake. VHB leveraged Stormwater Management Model (PC-SWMM) technology, a tool developed by the U.S. Environmental Protection Agency, to accurately define areas of flooding risk, including higher intensity rain events, and increased total rainfall depths for predicted storm events.
"Building resilient infrastructure is becoming increasingly important as we face sea level rise and major flooding events," said J.D. Hines, Water Resources Engineer at VHB. "By using technology like SWMM modeling, we are able to understand how floodwaters move through below ground and above ground conveyance systems. This information helps us determine the most cost-effective infrastructure solution so that the Pughsville community and communities downstream can remain resilient during flooding events."
VHB is actively working in Hampton Roads on several resiliency projects aimed to strengthen and prepare these coastal communities for future hazardous events. VHB provided environmental and infrastructure design services for the Ohio Creek Watershed project in Norfolk that involved a living shoreline restoration and infrastructure upgrades in the Chesterfield Heights and Grandy Village neighborhoods. VHB has also provided SWMM modeling and stormwater management services to the City of Virginia Beach to support infrastructure development for Landstown Road—an important north-south connector for future development in the City.
To learn more about how VHB is assisting the City of Suffolk and other Hampton Roads localities with stormwater management, contact J.D. Hines or connect with him on LinkedIn.