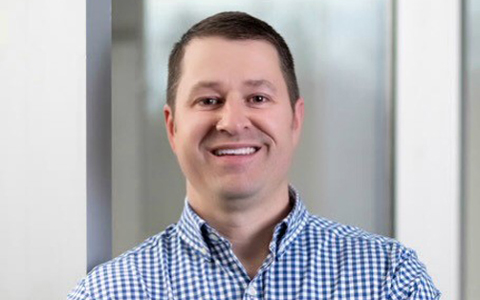 VHB is excited to welcome Stephen Quina as Mid-Atlantic Manager of Engineering for the Energy Market. In this role, Stephen will be part of the leadership team to help with development and implementation of the Mid-Atlantic's energy growth strategy, overseeing complex projects, and providing staff development and mentoring to the company's growing energy team.
With more than 22 years of diverse experience in both the public and private sectors, Stephen has spent the past two decades of his career managing renewable energy development, ecological restoration, and land development projects for a variety of clients. He brings leadership experience encompassing all aspects of project development, including critical issues analysis, permitting, engineering and design, client management, quality control, construction administration, and compliance oversight.
"With the signing of the Virginia Clean Economy Act and recent adoption of the Infrastructure Investment and Jobs Act, we will continue to see significant investments in the energy market throughout the region with a particular focus on the renewables, power, natural gas, and telecommunication industries," said Kris Dramby, Energy Market Leader. "The addition of Stephen to our team will help guide clients through new energy advancements and help permit, engineer, design, and construct sites that optimize production and minimize environmental impacts."
Stephen's experience includes obtaining land development approvals from local, state, and federal regulatory agencies on both utility scale and distributed generation solar projects, onshore wind, and managing the development of railroad crossing and longitudinal encroachment plans to support utility agreements with regional rail service providers.
"At VHB, we aspire to find responsible environmental solutions to today's most complex energy siting challenges," said Neville Reynolds, Environmental Services Line Chair for VHB. "Stephen's knowledge and experience aligns with this firmwide initiative. His 22 years of energy and environmental experience, combined with his strong outcome-driven approach to support our clients' goals, make him a perfect fit to lead the growth of energy focused integrated services in Virginia and North Carolina."
Stephen earned his Bachelor of Science degree in Environmental Engineering from the University of Florida and is a licensed Professional Engineer in eight states, including Virginia, Indiana, Florida, Arkansas, Ohio, Illinois, Oklahoma, and Michigan.
To learn more about Stephen's experience and how he can assist you on your next project, connect with Stephen on LinkedIn, or contact him by email.