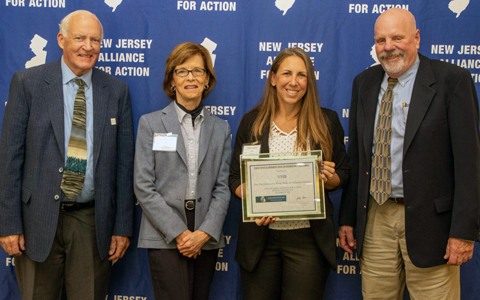 In partnership with the Monmouth County Conservation Foundation and Monmouth County Park System, VHB recently celebrated winning New Jersey Alliance for Action's "2023 Distinguished Engineering Award" for Swimming River Park, a remarkable community-driven transformation project. This award, presented in the Environmental category, recognizes projects that have a profound and extraordinary impact on the state's economy and environment.
Swimming River Park, which was completed in May 2023, stands as a testament to innovation, collaboration, and environmental stewardship. This pristine park, spanning Middletown and Red Bank, NJ, has been years in the making. To support the park's redevelopment, VHB prepared environmental engineering and land use permits, evaluated dredge materials, and provided oversight of remedial investigation reporting and ecological evaluation sampling requirements. VHB also led extensive coordination between various stakeholders and secured grant funding through the Hazardous Discharge Site Remediation Fund. Thanks to the dedicated efforts of VHB's environmental team, this waterfront property has been transformed into a vibrant recreational hub for the local community.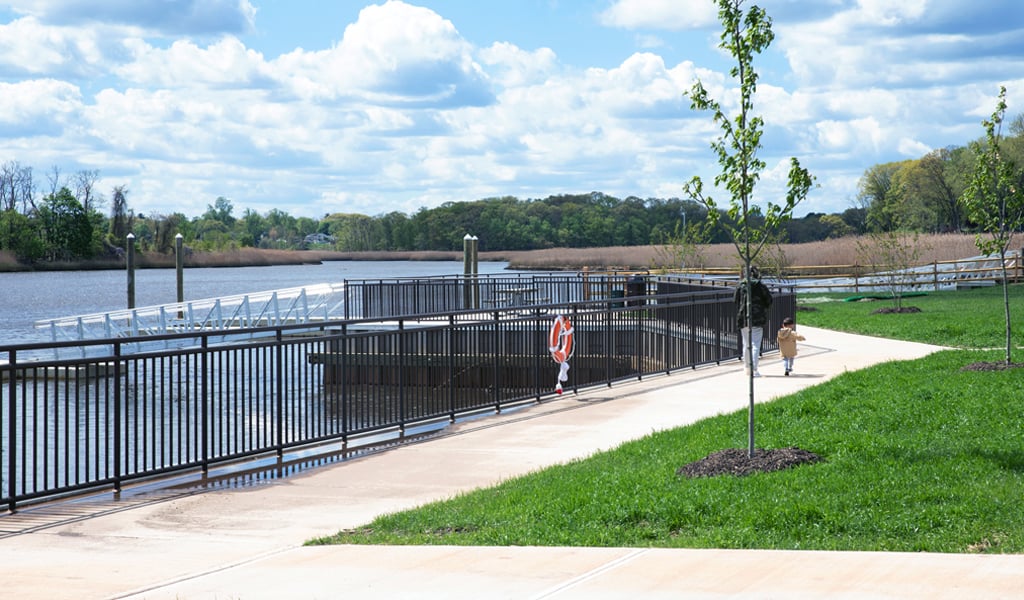 "We are honored to receive this prestigious award, which recognizes our commitment to projects that not only mitigate environmental challenges but also elevate our natural spaces," said Yvonne Jamieson, VHB Senior Project Manager. "It is our privilege to contribute to advancing environmental stewardship, improving health and wellness, and promoting economic vitality through projects like Swimming River Park."
Previously serving as a marina with fuel supply, deli, and leasing property for landscape and maintenance companies, Swimming River Park now boasts a host of recreational amenities, including a boat ramp, kayak launch area, walking trail, and riverfront plaza, all of which are now accessible to visitors. The Monmouth County Park System has ambitious plans to acquire adjacent properties as they become available, further protecting the Swimming River watershed and establishing the space as a flagship park for the area.
For more information about Swimming River Park and its award-winning transformation, please contact Yvonne Jamieson.
Learn about our environmental and remediation services today.