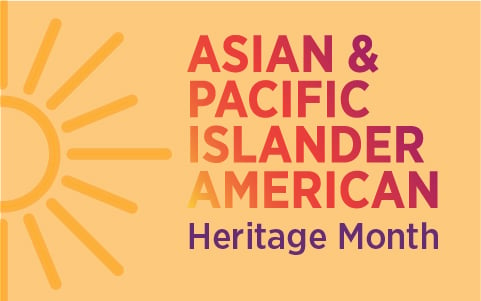 ​Three U.S. presidents—Jimmy Carter, George H.W. Bush, and Barack Obama—contributed to the establishment of Asian American and Pacific Islander Heritage Month, which was inspired by one woman, Jeanie Jew, a congressional staffer whose great-grandfather helped build the Transcontinental Railroad. The month is an opportunity to recognize the history, contributions, and achievements of Asian and Pacific Americans.
Below, several VHBers share their perspectives on their heritage and what it means to them. Thanks to VHB IDEAL—Inclusion, Diversity, and Equity Alliance—for coordinating this initiative, and to the respondents for sharing something about themselves. VHB IDEAL engages VHBers on shared concerns and interests and promotes awareness, inclusiveness, openness, and diversity across the company.
Zachary Tiang
I'm a Traffic Designer focusing primarily on traffic analysis. I interned with VHB in October 2017 and started full-time in January, 2018.
My parents are from Singapore. Being Asian American means many things to me, but primarily it means understanding. As a child, I hated my background and wanted nothing more than to fit in and not stand out. I fought my parents on anything that wasn't "what the other kids" were doing or eating. I was an outcast and it was my identity. In 2016, I studied abroad in Hangzhou, China, where I spent six months taking classes, and then six months working at an architecture firm. By this time, I had grown to accept who I was and thankfully was surrounded by people who could see past my appearance. Living in China brought back memories of being bullied. Appearing Asian but not being able to speak Mandarin fluently made me an outcast again. I wasn't seen as an equal in a place where I thought I would "fit in" the most. All of these experiences shape who I am and how I live my life. It has helped me to understand how things are perceived and who I am.
If I could have any superpower, it would be to switch the bodies of two different people so that they could really walk a mile in another person's shoes. I think the world would be a lot more understanding if we could see what life is like for others.
Susan Lee
I'm a Senior Graphic Designer and have been with VHB for 7 years.
For me, being Chinese American is about compromise and embracing all aspects of my identity—living a hybrid life. It has its difficulties, where I'm not Chinese enough to be accepted, but the foreignness in my face gives me away as other than American. Despite what some may assume, just because I'm Chinese, it doesn't mean that I caused, have, or am transferring a virus. But nothing erases what I look like, just like nothing will make me forget how hard it must have been for my parents to start new lives so that my brother and I could be born in the U.S. and live the best lives possible. With my heritage, I've learned that I need to work hard, make the most out of every opportunity, and be appreciative of the freedoms that I have. I don't have to pick and choose parts of my identity. It is okay to embrace and celebrate all of it because I know I represent both cultures as an Asian American.
Eric Tang
I'm a Senior Highway Safety Engineer in VHB Metro DC. I have been with VHB for four years, 16+ in the industry. My ethnic background is Chinese, and my family is from Hong Kong. As a member of a group that adds to the diversity of this country, it is important to me that I share my culture as much as I learn about others. The more we learn from each other, we are better as a society. Diversity is strength.
Amphone Soupharath
I am a Transportation Consultant in our Orlando office. I have been with VHB for 21 years and enjoy providing context sensitivity/multimodal transportation solutions for our clients across our footprint. Time flies when you love what you're doing and have had the opportunity to work in three of VHB's four regions.
I'm proud to be Lao. The one interesting thing not many people know about my mixed culture/ethnic background is that we love to party and celebrate holidays. Most Southeast Asians from Laos, Thailand, Cambodia, and Vietnam have some Chinese in them. My mom is Chinese and my dad is Thai, but I called myself Lao because I was born in Laos. Now I call myself Laotian American. We celebrate Chinese New Year, Lao/Thai Songkran New Year, all the American's holidays, and of course the International New Year.
Dante Gabriel
I am a Traffic Operations Strategic Advisor in the Orlando office. Prior to this, I was Traffic Operations Director. I support the production, marketing, client-focused, and mentoring activities related to our Traffic Operations Group. I was one of the founding partners of GMB Engineers & Planners, which became part of VHB in 2015.
I was born and raised in the Philippines and came to the US for graduate school when I was 23. I am proud to be a Filipino who made a successful career in his adopted country. I owe my success to the values instilled in me growing up in a three-generation household in Manila surrounded by extended families whose elders we treated as "second parents" and the strong influence of the Catholic Church in everyday life. These values, family ties, sense of community, strong faith, integrity, moral ethics, and hard work form the very core of my being. A Filipino by birth and an American by residence allows me to filter the positive and negative traits of either culture to become a proud Filipino-American citizen.
Paul Eng-Wong
I serve as a Principal in the NYC Transportation Group. I have been with VHB since the company acquired my firm, Eng-Wong, Taub & Associates, in 2011.
My ethnic background is Chinese. Growing up in an Asian American home we were always taught to be respectful, to have a good work ethic, and to be honest. These attributes were instilled in me and my siblings and has served us well. For hobbies, I enjoy music, fishing, bowling, and my favorite, Soo Bahk Do—a martial art that I started many years ago and continues to nurture me physically, mentally and spiritually.