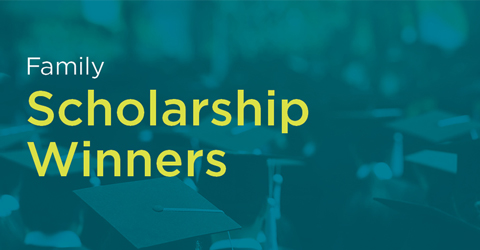 As a generational company, VHB believes in the importance of being stewards of the future—whether that's developing sustainable solutions for our clients, mentoring our emerging professionals, or supporting the next generation.
In line with these values, VHB established the Family Scholarship program in 2006 to help finance higher education for the children of VHB employees. Since then, we have awarded 70 scholarships totaling over $100,000.
"We never lose sight of the fact that our people are what make VHB great," said Keri Kocur, Chief People Officer. "This scholarship program helps us support not just employees, but their families, too."
We are delighted to recognize this year's scholarship winners: Christopher Grivers, Larissa Logan, Saarim Rizavi, Aimee Sardilli, and Jessica Sardilli. Each of these accomplished students received a $2,000 scholarship through a competitive process that is managed independently by the non-profit Scholarship America, which selects recipients based on academic achievement, leadership, participation in school and community activities, honors, work experience, and a statement of educational and career goals.
A bit about our winners...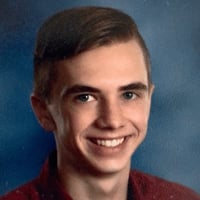 Christopher Grivers
Christopher will be attending the University of Rhode Island as a freshman, where he will study mechanical engineering. He is interested in space travel, cars, building and fixing things, and video games. Christopher is the son of Peter Grivers, a Remediation Team Leader in our Providence office.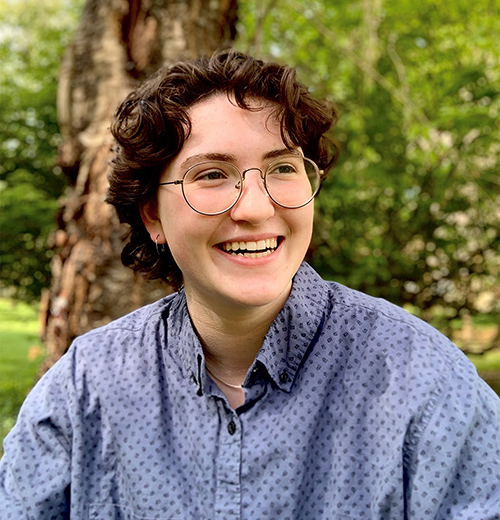 Andy Logan
Andy will be attending the University of Vermont as a freshman in the honors college. They plan to major in environmental science through the Rubenstein School of Environmental Science, with a minor in dance, and hope to pursue a career in research solving today's most pressing issues on climate change and resiliency. Andy is the child of Karie Morrison-Logan, a Corporate Space Planner in our Watertown office.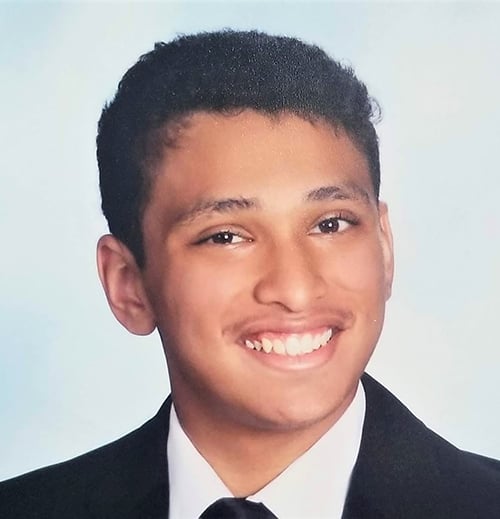 Saarim Rizavi
Saarim will be a freshman at Rutgers University this fall and plans to major in cell biology and neuroscience, with a particular interest in the nervous system. He enjoys tennis, table tennis, and biking; he is also passionate about playing the French Horn and hopes to join the Rutgers Wind Ensemble. In high school, Saarim served as the varsity tennis captain, president of the marching band, and VP of the Key Club.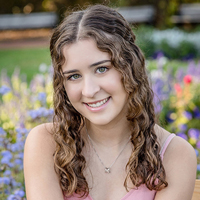 Aimee Sardilli
This fall Aimee will be a freshman at Fairfield University, where she plans to major in environmental studies and minor in studio art. Aimee says she loves combining these two areas together, as the majority of her artwork is focused on the environment, climate change, and conservation. Aimee is the daughter of Tony Sardilli, Senior Transit and Rail Project Manager in our Wethersfield office.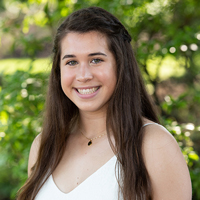 Jessica Sardilli
Jessica will be starting her junior year at Clark University this fall, majoring in business management with a concentration in marketing and a minor in Spanish. She plays on Clark's softball team; is a member and treasurer of the Clark Bars a cappella group; and serves on the executive board of two other clubs on campus. Jessica is also the daughter of Tony Sardilli, Senior Transit and Rail Project Manager in our Wethersfield office.
Congratulations to these bright, talented young people!