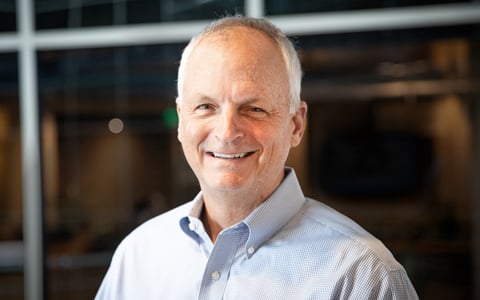 VHB is pleased to welcome John Classe, PE, as Southeast Regional Development Manager, working to help grow our prominence in Florida and Georgia. John has a rich perspective on the built environment and the complex challenges facing our communities; he will help steer VHB and our clients toward a more resilient future.
John brings more than 35 years of diverse experience to VHB, including real estate development for game-changing projects as an engineering consultant for Celebration and master developer for Baldwin Park in Florida, where he advised on all aspects of planning and design, permitting, entitlements, government relations, governance, infrastructure financing, and construction. He has also led influential public and private organizations, including serving as the District Administrator for Reedy Creek Improvement District, leading operations, fiscal management, and human resources.
John's background as a civil engineer for large consulting firms provides added insight into this role as he implements strategic initiatives that will grow and elevate VHB's core markets.
"We are extremely excited to have John join VHB at this critical time of growth and opportunity," said Matt Lamb, PE, Southeast Regional Manager. "He is a respected leader whose ability to connect with people and be a trusted adviser to public and private organizations will enhance our service to Southeast Region clients."
John's counsel to a variety of industries mirrors VHB's integrated and technology-enabled approach that draws on transportation, real estate, environmental, and planning professionals across the firm—OneVHB—and incorporates sustainability, equity, and resiliency across markets, including real estate and state and local governments.
"I'm looking forward to collaborating and innovating with VHB clients," said John. "VHB's passion for making meaningful contributions to the world through the work we do reflects my own outlook, and I'm excited about the positive impact we can have on communities across the Southeast."
John was a member of Leadership Florida Class of 35, and serves a diverse group of organizations that positively impact the community and built environment, including Four Corners One Vision Steering Committee (2022-present), Urban Land Institute Central Florida Advisory Board (2021-present), Orlando Economic Partnership (2018-present), The Geneva School Board of Governors (2019-present), and the City of Orlando Historic Preservation Board (2006-2009: Chairman, 2008-2009).