Bentley Systems' Going Digital Awards in Infrastructure is a global program that recognizes outstanding digital advancements in infrastructure. At the annual awards event on October 12th, VHB's Model-Based Design (MBD) Coaches Program, one of the first in the industry and the largest advanced training program undertaken by VHB, received the Bentley Systems' Founders' Honor award, in recognition of its distinction as one of 15 inspiring projects, individuals, and/or organizations which exemplify Bentley's mission of "advancing the world's infrastructure while sustaining both the global economy and environment."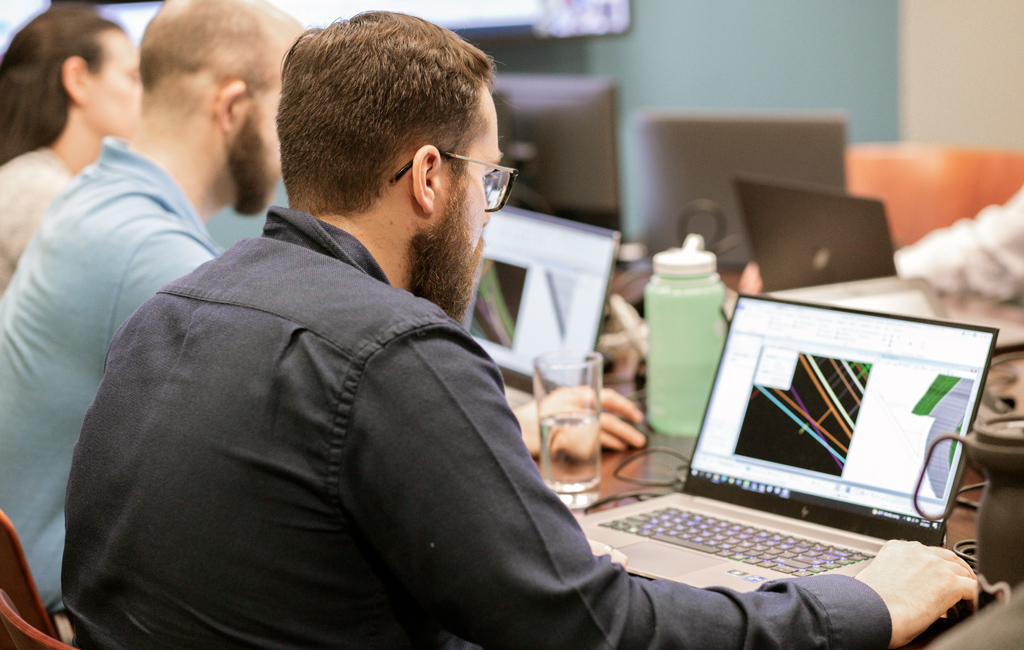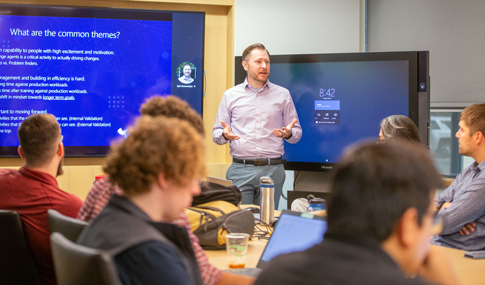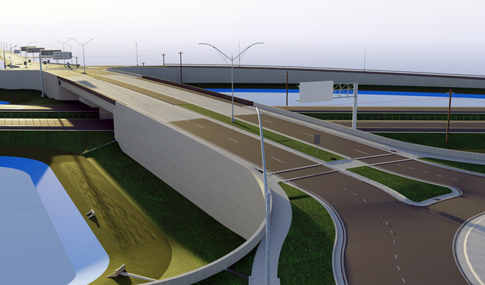 Selected from more than 300 applications received from around the world, VHB's award-winning training program was highlighted in an exclusive video during the awards ceremony. Bentley's Chief Success Officer Katriona Lord-Levins presented the award, remarking, "VHB's model-based design coaches' program is a good example of how engineering firms can use training and change enablement to better align people and processes with new technologies, strategies, and modern infrastructure project requirements."
The MBD Coaches Program was created to recalibrate VHB's engineering practices for digital delivery of infrastructure projects. The 12-week curriculum focuses on using MBD and design twins to create digital workflows that are easier to plan and execute, streamline troubleshooting, improve project value, and save design time. The training program empowers and enables VHB professionals to become coaches to advance MBD as the company's standard for project delivery and integrate tech-enabled concepts into all projects to better meet the increasing pace of the design process and address client needs.
"What excites me most about model-based design is how it brings people together," says Kyle Rosenmeyer, VHB's Bentley Model-Based Design Leader. "The immersive and interactive qualities of MBD are so compelling, that when a person experiences it completely, it is comparable to smart phones or the internet—you will never want to go back to traditional methods of work."
Upon receiving news of the honor, VHB's Chief Technology Officer Dave Mulholland said, "VHB's MBD team is revolutionizing the way we are advancing digital design delivery and the differentiating services we provide to our clients. I am extremely appreciative of the MBD team—their leadership and contributions have positioned VHB as an industry leader in digital project delivery."
Read more about VHB's MBD Advanced Training Program, or connect with Kyle Rosenmeyer, PE to learn more.